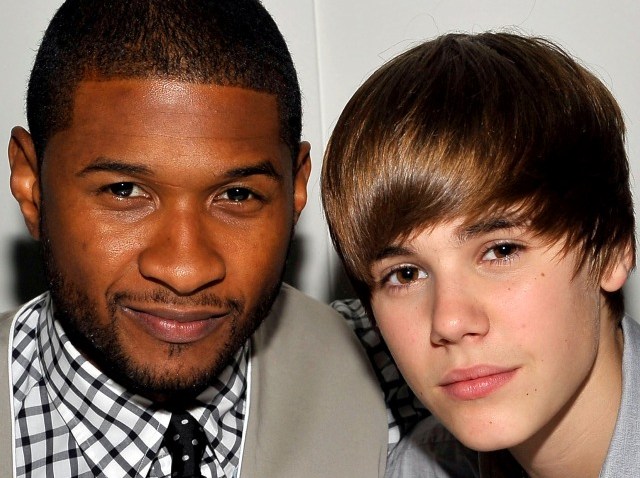 Singer Ne-Yo recently claimed it was him -- not Usher -- who discovered tween sensation Justin Bieber two years ago. But at the launch party for Rico Love's new record label last weekend, Usher remained mum on the discrepancy.
Niteside asked Usher for the truth, but the hit-maker declined: "Um -- next question please."
For proof of Usher's scouting talent, one didn't need to look farther than Rico Love, whom Usher has grown close to over the years.

"Not only has he written for me, but he is like family," Usher said of the producer, who wrote his hits, "Daddy's Home" and "There Goes My Baby."
"He was my artist," Usher said. "When I first met him, I was very adamant about him not putting all of his eggs in one basket, but I really saw potential in him as a writer."

He added, smiling, "Seeing him as an executive with his new artists and all the incredible people who came out to show support, it's all about Rico Love -- I'm proud"

Now the smooth singer is prepping for his upcoming tour, which begins Nov. 12 in Oakland, Calif. And for any fans wondering about Usher's dating status, Niteside has good news.

"I'm very single," he said. "I'm wouldn't say I'm not looking for love. I'm just looking to find me."