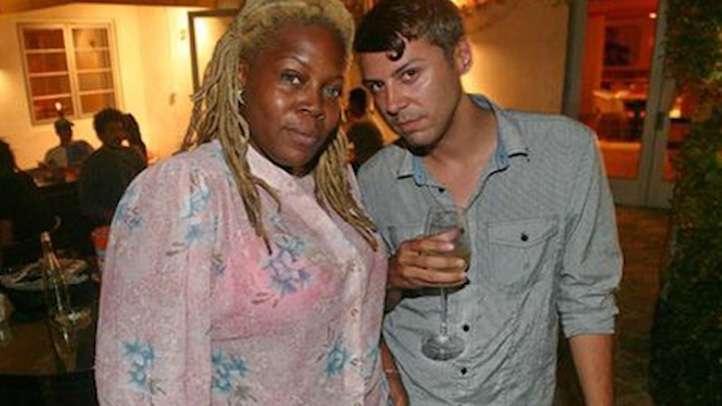 What better place to have a seriously fun, sometimes wild game night with drink specials and a mixed crowd than at Lords South Beach. The hotel is geared toward the gay community, but at Ernesto Reyes and Erica Fickling of Veni Vidi Vici's party Game Lords, anything goes, and everyone's invited.
These two cultural programmers have a long history organizing packed party nights. Fickling used to host the popular bingo Sunday evening games at the Standard. So, game night is her forte. The idea for her new Wednesday night party came about when she thought, let's "take it back to family night, but with your new family, which are your friends."
Her partner in Veni Vidi Vici, Reyes' credits include working with Miami nightlife overlords Poplife for six years. Though Reyes is from Michigan and Fickling is from New York, both have lived in the 305 for around a decade, and so now basically identify as natives. They work on plenty of awesome events from the ground up, impressively planning and executing a performance at the New World Symphony with Dirty Vegas and a 30-piece orchestra.
Game Lords has been pumping really friendly fun into South Beach for four months now. It started with just some basic board games, but quickly grew to become much more. At this point you'll find groups of people playing flip cup, beer pong, circle of death (king's cup), Twister, and even truth or dare.
Reyes and Fickling themselves didn't enjoy the benefits of these traditional college games until after finishing school. The crowd isn't your usual frat guy group, so they often have learn how to win at flip cup. They end up loving it.
There is no set sound for the night, but usually Uchi from WVUM is their music lady. But since she's been in Europe for the summer, other local DJs like Haitian Hillbilly and Nick Flash have filled in at the turntables.
Game Lords can also be a bit racy. There's been burlesque performances and even strip Mario Kart. Spin the bottle is curated by Vanna Black, and the rules are a little different from when we were kids. The way it works is if the bottle lands on a person once, then you pop kiss. If it lands on the same person again, you kiss some more, and if by chance the gods want you to really get it on, the third time the bottle lands on the same person, you have to get in the pool together.
"It gets a little bit scandalous, but it's fun" Reyes notes. "It's playful! Nobody takes anything seriously. It's about having a good time."
Game Lords takes place every Wednesday night starting at 8 p.m. at Cha Cha Roosters in the Lords Hotel South Beach (1120 Collins Avenue, Miami Beach). With games come prizes, and you just might win a one night stay at the Lords Hotel. Drink specials include $2 signature shots, $4 select beers, and $8 cocktails.