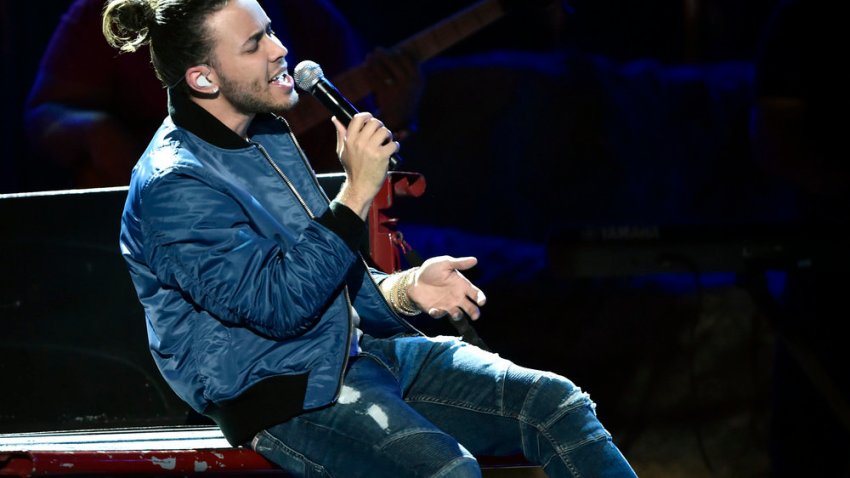 This weekend in South Florida will not disappoint. With these fun-filled events coming your way, you'll have no option but to get up on your feet and start moving.
CASA CLÁSICO FAN FESTIVAL
"Casa Clasico" is one free festival you don't want to miss! Hosted by Julissa Bermudez, you'll be able to enjoy soccer player meet-and-greets, a live DJ performance by Questlove, celebration at the legendary Story nightclub, Botanical Art Exhibit, giveaways, and much more. With a jam-packed schedule of events, it had to be made into a two-day celebration.
•Location: Bayfront Park
•Date: July 28-29 2017

•Time: Open 11:00 AM – 11:00 PM
•Price: Free
More info here.
Miami Salsa Congress 2017
A fire at the Deauville Beach Resort won't stop the party this weekend. The party has moved over to the DoubleTree by Hilton Airport & Convention Center. Recognized as one of the largest Salsa congresses in the world, this festival features non-stop entertainment including dance workshops, showcases, pool parties, and so much more.
•Location: DoubleTree by Hilton Miami Airport & Convention Center
•Date: July 27th - 30th
•Time Schedule varies by day
•Price: Ticket prices vary
Summer Exhibitions
Let your mind run wild as you get lost in the artwork of David Rohn, Charley Friedman and student exhibitions. You'll admire work that ranges from narratives, contemporary visual art to sculptures and photographs. Keep an eye out for Rohn's "In Service | Out of Service," Friedman's "Moist Things – Selected Works 1995-2017" and Lisa Rockford's "Dear 33020."
•Location: Art and Culture Center/Hollywood
•Date July 28, 2017

•Time 10:00 AM – 5:00 PM
•Price: $4.00 - $7.00
More info here
Spanish Harlem Orchestra
A two-time Grammy award-winning Salsa orchestra Spanish Harlem definitely calls for dancing shoes. All the way from New York, you'll be able to enjoy a live concert from Salsa Dura that will give you all the classic era Latin jazz feels. There will be over 30 showcases, salsa DJs and Bachata party room.
•Location: Double Tree Hilton Miami Airport Convention Center
•Date July 29, 2017
•Time: 8:00 PM – 4:00 AM
•Price: $40.00
More info here
Grand Finale
Have a Sunday Funday with six award winning pianists who will give you your well-deserved rest day. Winners of the 2017 Miami International Piano Festival Academy Program, they will be music to your ears. Faculty members Kemal Gekic, Francesco Libetta, Ilya Itin and Jorge Luis Prats will wrap up the performances with solo works.
•Location: Broward Center for the Performing Arts
•Date: July 30, 2017
•Time: 5:00 PM
•Price: $26.00 to $36.00
More info here
Prince Royce
End the weekend right with the contagious rhythm of Bachata with Prince Royce in concert. It's truly a two-for-one deal as you'll also enjoy from the special guest Luis Coronel. Singing your heart out and dancing until you can't feel your feet seems like a pretty great way to end the night.
•Location: Bayfront Park Amphitheater
•Date: July 30, 2017
•Time: 7:30 PM
•Price: Tickets prices vary
More info here