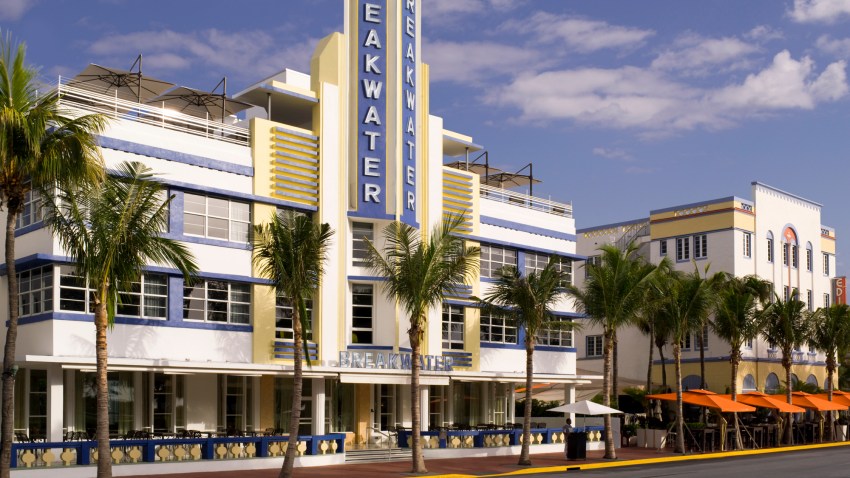 The weekend is almost here, and it's time to start planning for those two days of relaxation. We compiled of fun South Florida events to choose from:
Get Your Funny On
:
Comedian Gary Owens is making his way to South Florida this weekend. You've seen him on the big screen in films like "Little Man," "Rebound," and "Daddy day care." You may also know his character "Zach" on the hit show "Tyler Perry's House of Payne." This weekend he will be at the Miami Improv (Friday to Sunday) Tickets are $15. For show times and to purchase tickets visit miamiimprov.com
Giving Back:
Former Miami Dolphins players O.J. McDuffie and Twan Russell are helping you end the first week of school right. The first annual back to School Bash at the Weston Town Center is promoting the importance of giving back, educating and supporting teachers and kids in the community. Enjoy a day of family fun with entertainment, raffles, giveaways, activities and of course some football! The event is free with proceeds benefiting O.J. McDuffie catch 81 and Russell Like Skills & Reading Foundation. You are asked to bring back to school supplies to support both charities. The event is from 3 p.m. to 7 p.m. on Saturday.
Hippiefest:
Former flower children will get together at the Seminole Hard Rock Sunday for "Hippiefest," a concert for peace and love. The tour features Dave Mason, Mark Farner formerly of Grand Funk, Rick Derringer, Gary Wright and Felix Cavaliere's Rascals. The concert starts at 7 p.m. at the Hard Rock Live. Tickets range between $39 and $69. For more information go to hardrocklivehollywoodfl.com
2012 Firefighter Calendar:
South Florida's sizzling firefighters will show off their assets Saturday at the Macy's at Pembroke Lakes Mall as part of the 2012 fire fighter calendar. You can meet and pose with the hotties for pictures. Calendars are $17 and proceeds go to local charities. For more information on events throughout the year go to firefighterscalendar.com
Miami Spice: It's that time of the year again when more than 100 of Miami's top restaurant offer mouth watering three course meals at a very affordable price. $22 for lunch $35 for dinner. Miami Spice is going on now through Sept. 30th. For a list of participating restaurants visit ilovemiamispice.com
Cirque Eloize ID:
Cirque du Soleil meets street entertainment in Cirque Eloize ID. The show explores the concept of individuality while combining theatrical music, urban dance, contortionists and more. The show is in town until Sept. 4th. Tickets range from $25 to $85.
Miami Spa Month:
Treat yourself this weekend to those luxury spa treatments we normally can't afford for half the price. It's all part of Miami Spa Month. Now through Aug. 31st you can exfoliate your skin, soak your footsie's and wrap your mind around rest and relaxation for just $99. For a list of participating
spas and treatments available visit miamispamonth.com