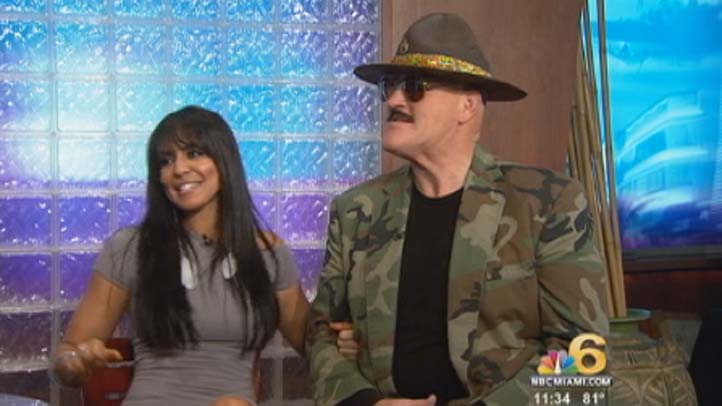 WWE'S Diva Layla is no stranger to show business.

She was a dancer for the Miami Heat for two years, including in 2006 when the team won the NBA championship. The 33-year-old Britain-born beauty has been with the World Wrestling Entertainment for the last six years.

Layla El made her WWE debut in 2006 when she competed in and won the company's Diva Search contest to earn a $250,000 contract. She's now known as "Diva Layla" and is one of the most popular female performers, but admits her road to the WWE was unique.

"I used to watch WWE growing up, but I wasn't a huge fan. But I heard about the Diva Search contest, and I said that I wanted to do that."

The WWE held its annual Royal Rumble pay per view in January, officially launching their road to Wrestlemania. Wrestlemania is the company's equivalent to the Super Bowl, and this year, the April 1 event is being held in Miami at Sun Life Stadium.

"I'll probably get a little emotional because it's in my hometown. This is always the place I'm going to call home regardless of where I go or where I travel."

There's still a chance, however, that Layla may not be able to compete in the annual extravaganza. In May, she announced that she tore her ACL and MCL while competing. She was forced to have surgery, and has been recovering ever since. She wouldn't reveal to NBC Miami when she would be cleared to return to action, but she did say she's back to in-ring training and hopes to return soon.

"I'm going to bring excitement and entertainment, and I want people to want to watch the divas wrestle. And I'll be back stronger than ever, and ready to take over the diva's division."