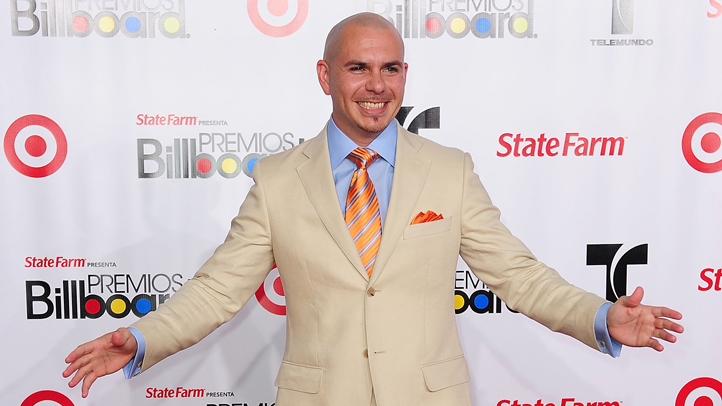 Memorial Day is a wonderful thing. It's a time to celebrate our fallen soldiers, spend time with friends, barbecue with family and it usually comes with a day or two off work. But for South Beach residents, it means up to 350,000 tourists heading to their neighborhood for Urban Beach Week.

To plan for crowd control, the Miami Beach Police Departments has started with plans that include major traffic delays like shutting down Ocean Drive and DUI check points from 8 p.m. to 6 a.m. all weekend long. To say the least, just getting to SoBe this weekend is going to be a hassle.

For this reason, we have created a list of the very best things happening throughout the city that don't include sitting in hours of traffic with 300,000 of your closest friends.

Saturday
Reroute 270 Biscayne Boulevard, Miami
For those of you looking to the Beach entirely this weekend, Kyma Lounge is dedicating a whole evening to you. Their weekly Secret Saturdays is being renamed, "Reroute: For those trying to avoid South Beach on Memorial Weekend." There will be a special performance by Envee, free drinks for ladies from 10 – 11 p.m. and complementary admission for all. But per usual, be sure to RSVP to be VIP.
RSVP: (305) 300-0827 for Rick's VIP guest list, 10 p.m. to 5 a.m.

GLOBAL 55 NW 36th Street, Miami
You have maybe heard of a two-for-one. But what about a three-for-one? Wynwood's newest venue, LMNT, is presenting an evening they are calling Global. It will be a night of fashion, music, and food which will include everything from a fashion show, pop up stores, and three different rooms for any musical genera of your choice.
RSVP: RSVP Here

Annual White Party 3660 South Ocean Drive, Hollywood
Everyone from Diddy to Real Housewives' Kyle Richards has an annual White Party. Guess what? So do we, South Florida. Head north to Hollywood for music, glamour and free flowing Remy V Mojito. Don't forget – all white is only acceptable pre-Labor Day. Feel free to get it all out of your system now.
RSVP: RSVP at majesticgroupevents@gmail.com or call (786)970-7403, 11 p.m. to 2 a.m.

Sunday
Meet and Greet with Pitbull 1681 Alton Road, Miami Beach
So, we couldn't leave South Beach out entirely. But we figured a meet and greet with Pitbull himself might be worth the trip. This Sunday at Gulf Liquors on Alton Road, with the purchase of six Voli Bottles, you can get up and close with Mr. 305 himself. Yes, it might cost you a little over $100, but there is a good chance you needed to restock the liquor cabinet anyway, right?
RSVP: To purchase your admission contact Jorge at (305) 915-4331 or at JorgeGulf@aol.com

'90s Homecoming 30 NE 14th Street, Miami
Ever thought to yourself, "Ah, I would love to relive my glory days." If the best times of your life come from the days of boy bands and The Fresh Prince of Bel Air, then head over to The Vagabond this Sunday. Their second annual soiree is encouraging all guests to put on their best Doc Martens and flannel shirts and be ready to dance to the best jams the '90s had to offer.
RSVP: $10 cover at the door. 10 p.m. to 4 a.m.