Paul Ryan Coming to Miami's Versailles Restaurant Saturday
GOP vice presidential candidate attending rally at Little Havana eatery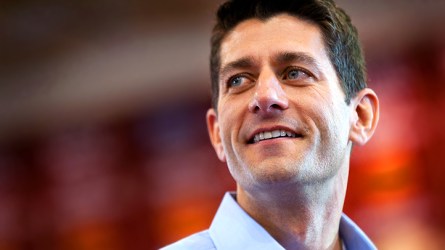 Republican vice presidential candidate Paul Ryan is coming to Miami this weekend for a rally at Versailles Restaurant.
Ryan will be attending a "Victory Rally" Saturday morning at the Little Havana eatery, a perennial stop on the campaign trail for candidates looking to connect with Miami's Cuban community.
Doors will open at 7 a.m. at the restaurant at 3501 Southwest 8th Street with the event expected to kick off at 9:25 a.m.
The Miami stop is one of three scheduled for Ryan in Florida. He's expected to arrive in Lakeland on Friday and will attend a "Victory Town Hall" at the University of Central Florida in Orlando Saturday afternoon.
Miami has been at the center of the 2012 presidential race this week, with Republican presidential nominee Mitt Romney in town Wednesday for a rally and Hispanic forum at the University of Miami.
President Obama is attending the same forum on Thursday.