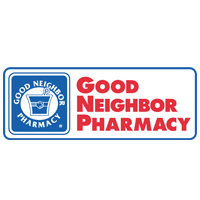 Good Neighbor Pharmacy cares about your good health. During these financially challenging times you can't afford to neglect your most important asset - your health. Meet your local Good Neighbor Pharmacists at the NBC 6 Health & Fitness Expo to receive free or reduced cost health screenings. Several pharmacists, a diabetic educator, cardiologist, and an anti-aging doctor will also be on hand to answer your questions.

Good Neighbor Pharmacy will be offering many different types of diagnostic tests including glucose, total cholesterol, and blood pressure at no charge and more than 20 others such as PSA, Bone Density, Liver Function, Cardio Function, LDL/HDL, Antioxidant and many others.

The Good Neighbor Pharmacy dancers will be performing on Saturday. And, Good Neighbor Pharmacy will be giving away a 42" Flat Panel LCD TV. Visitors can enter to win the TV at the Good Neighbor Pharmacy booth.