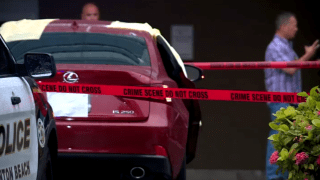 A man died and three people were injured after a shooting Monday on Interstate 95 in Boynton Beach.
The shooting happened at around 12:30 p.m. in the southbound lanes of I-95 in the Boynton Beach area, according to the Palm Beach County Sheriff's Office.
The victims were in a burgundy Lexus when they were struck by gunfire from another vehicle driving in the southbound lanes, officials said.
The victims drove themselves to a nearby hospital. When they arrived, one man was pronounced dead and the three other victims were treated for non-life threatening injuries.
There is currently no information on the suspect or a motive, officials said.