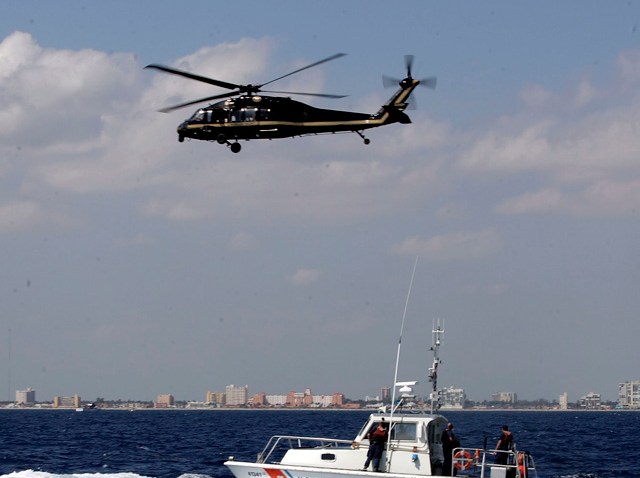 A high speed boat chase in South Miami-Dade last night ended with seven people in custody and one person dead in what authorities said is a narcotics and human trafficking scheme.
Two men were arrested for human trafficking and four were arrested for re-entering the country after being deported after the chase which took place shortly before 7 p.m. last night in and around the Black Point Marina near SW 248th St. and 87th Ave., authorities said.
Immigration and Customs agents in helicopters and search boats briefly chased the suspects, who were onboard a 30-foot Intrepid, before they all bailed and took off swimming.
A commercial fisherman who witnessed part of the pursuit said he saw the Intrepid run into some rocks, but authorities gave no more information on the chase.
Among the arrested were three Bahamians, two Jamaicans and a man from Trinidad. Two of the men were convicted felons.
The seventh man caught was released with no charges filed.
Authorities also found the body of one of the boat passengers in a canal about 30 feet from shore.
Authorities seized 60 pounds of marijuana which were found in a duffel bag on the boat.
The suspects are expected to make appearances in a federal court this afternoon.