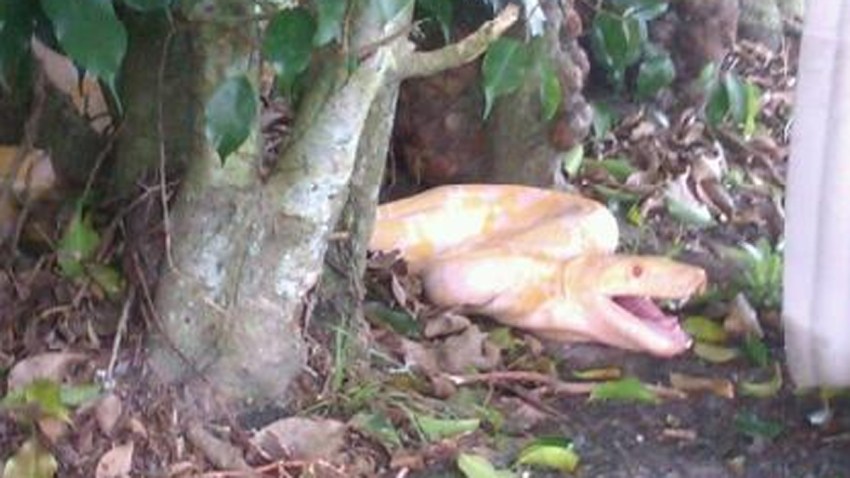 An 11-foot Albino Burmese Python was found slithering in a woman's yard Wednesday morning along Florida's Atlantic coast.
Martin County deputies were called to the 4400 block of southeast Murray Cove Circle at around 8 a.m., and they found the snake, which had just eaten two neighborhood cats.
As the deputies approached the snake, it released the dead cats.
The snake was caught and placed in a trash can until Florida Fish and Wildlife Conservation Commission officers could arrive.
The python was taken to Bush Wildlife Sanctuary in Jupiter. It didn't have a microchip.