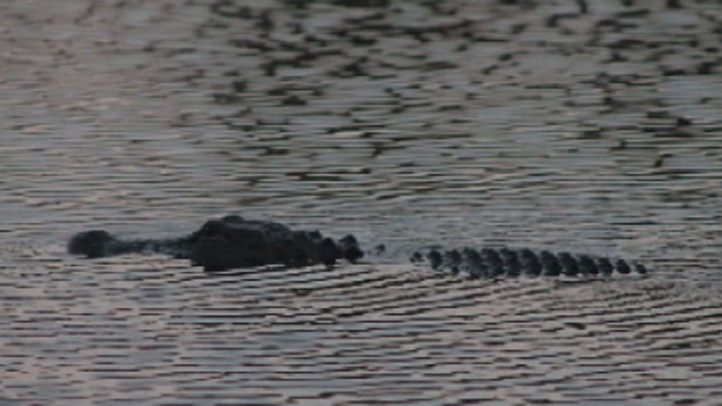 A 12-foot alligator was spotted in central Florida, closing down a beach until it could be caught.
The Florida Fish and Wildlife Conservation Commission was has already been notified of the gator that was spotted in Lake Brantley near the Sweetwater Oaks Beach, said WESH.
The FWC will set bait to try and catch the alligator in the coming days. Until then, the beach will remain closed.
"Florida Fish and Wildlife are aware of it, they've been out this morning, tried calling it in today, no luck," Chett Pritt of Sweetwater Oaks Home Owners Association told WESH. "They will try to come back throughout the day, throughout the week. They say it may take a week to see what's going on because the gator's so big. He's likely really smart."
More Local Stories: