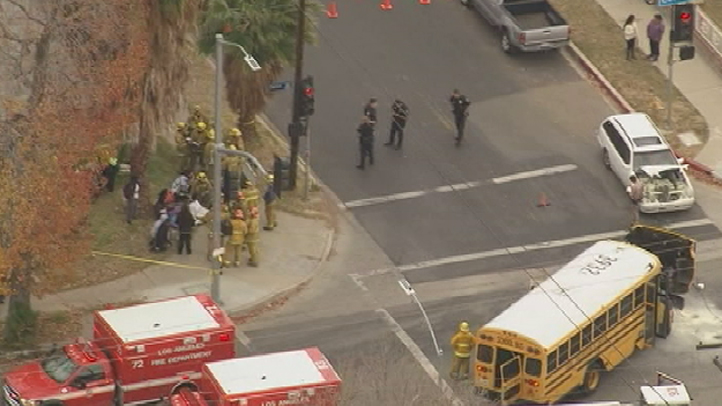 A school bus crashed into a Northwest Miami-Dade business after the driver went into cardiac arrest Friday, police said.
The crash happened at about 4 p.m. on Northwest 36th Street and 20th Avenue.
The 14 children that were in the bus were able to escape unharmed.
Stay with NBC6.com for updates.