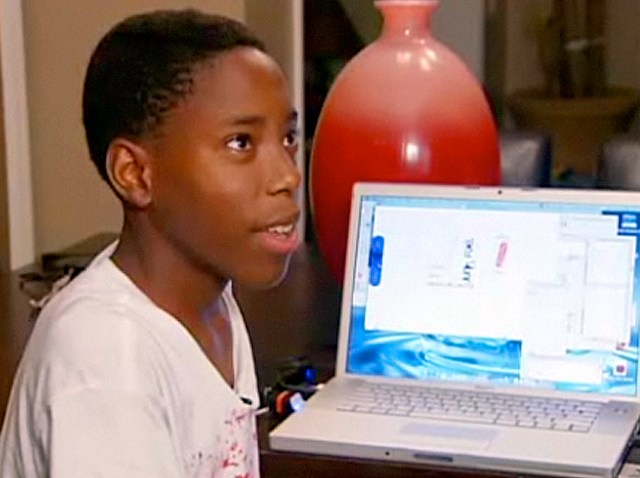 Customized skateboards aren't easy to afford on a 15-year-old's budget, so Reggie Forde decided to start his own skateboard design company.
"I thought about designing my own skateboards cause every time I went to the shop, boards are a lot of money," said Forde, a Miramar middle schooler. "I said if I make my own boards then I won't have to pay."
With help from his mom, and her graphic design background, Forde learned how to transpose photos of cheeseburgers, pizzas and soda cans onto skateboards along with his company name, Junk Fuel, and trademarked "goofy logo."
"Junk is the fuel that [gets] skaters hyper and ready to go skate," said Forde in explaining his company name.
After giving a few Junk Fuel skateboards to friends for free, Forde started selling his boards at a local skate shop. With mom in charge of marketing, Forde has expanded his reach, gaining interest from stores around the country.
"I was speechless," said one of Forde's skater buddies about seeing the first shipment of Junk Fuel. "I was like in awe."