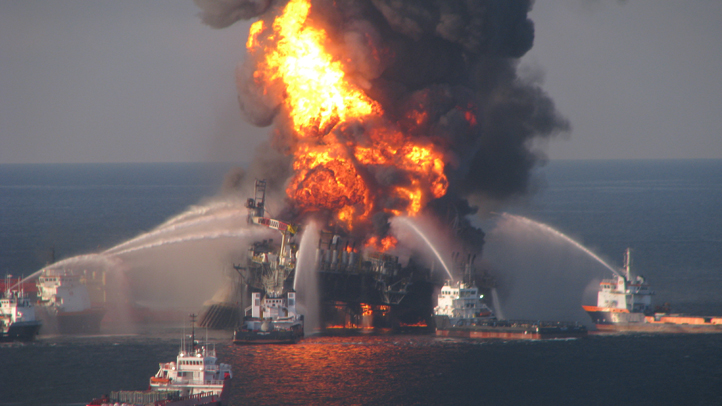 Two former Lighthouse Point residents were arraigned Friday on 41 counts related to various fraudulent claims schemes for a series of disasters, including "the largest financial loss" yet from claims connected to the April 2010 Deepwater Horizon spill in the Gulf of Mexico, federal authorities said.
Joseph Harvey and Anja Karin Kannell are charged with mail fraud, wire fraud, access device fraud, and aggravated identify theft for claims they filed for income they purportedly lost and harm that resulted from the BP disaster, hurricanes and other natural disasters going back to 2008, officials said.
The new, superseding indictment against Harvey and Kannell alleges that they filed fraudulent claims against BP's $20 billion Deepwater Horizon trust fund using 34 assumed identities between August 2010 and January 2011. They used the names and Social Security numbers of people living in Florida, but submitted addresses across four Gulf Coast states, including Florida's Panhandle.
Their claims totaled more than $1 million, and they received about $340,000 of that in accounts in San Antonio, U.S. Attorney Wilfredo Ferrer and other officials said. They withdrew the money at ATM machines throughout South Florida, and arranged for large wire transfers so they could rent luxury homes and buy high-end boats and vehicles, officials added.
Harvey and Kanell's scheming also included fraudulent claims for disaster relief in Louisiana following Hurricanes Gustav and Ike in 2008, and for unemployment assistance in North Dakota and New York state tied to flooding from North Dakota's Valentine's Day 2011 storm and Tropical Storm Irene in New York in August of last year, according to officials.
Harvey and Kanell were previously detained. Their trial is scheduled to begin in May in Miami.