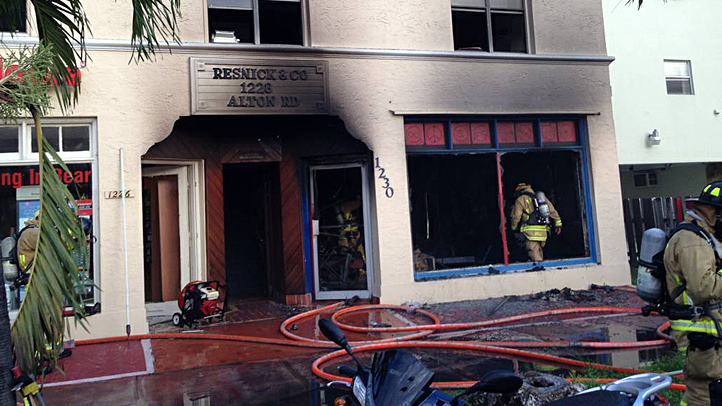 Two Miami Beach Police officers suffered smoke inhalation as they looked into a fire at a beauty salon Saturday, officials said.
The officers were on their way to work when they spotted the fire at 1230 Alton Road just before 7 a.m., according to Miami Beach Fire Rescue.
They opened the doors to the beauty salon to check for possible victims when they were overcome by smoke, officials said.
Both were transported to Mount Sinai Hospital for treatment and have been released, according to Fire Rescue.
Officials said the cause of the fire was electrical in nature.
More Stories: