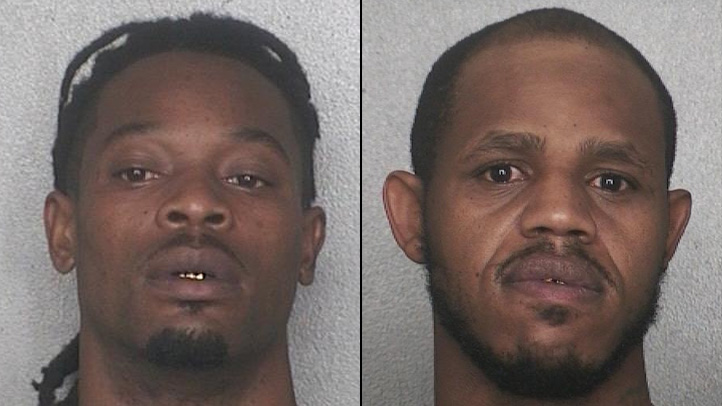 Two suspects were in custody after a police chase ended in a rollover crash in Coral Springs Thursday night, authorities said.

The incident happened just before 9 p.m. when an officer tried to make a traffic stop of a white Camaro that ran a red light in the area of Sample Road and Riverside Drive, Coral Springs Police said.

Police said the car refused to stop and continued onto Forest Hills Boulevard, where it collided with a dark blue Mazda Tribute SUV, causing the SUV to rollover and crash into some trees.

The woman who was in the SUV had minor injuries and was taken to Broward Health Coral Springs.

The suspects in the Camaro fled from the car after the wreck but were found and taken into custody after a perimeter was set up, police said.

Police identified the suspects as Elton Alfredo Jones, 31, and Nicholas Jevarris Wright, 30, both from Lauderhill. Charges include felony fleeing and eluding an officer, leaving the scene of an accident with injuries, careless driving, driving on an expired license, resisting arrest without violence and possession of marijuana. Wright, who was driving, had an active warrant for burglary, police said.

There was a call of a woman robbed at gunpoint near Sample Road and University Drive around the time of the pursuit but it was unclear if the two incidents were related, police said.
More Local Stories: