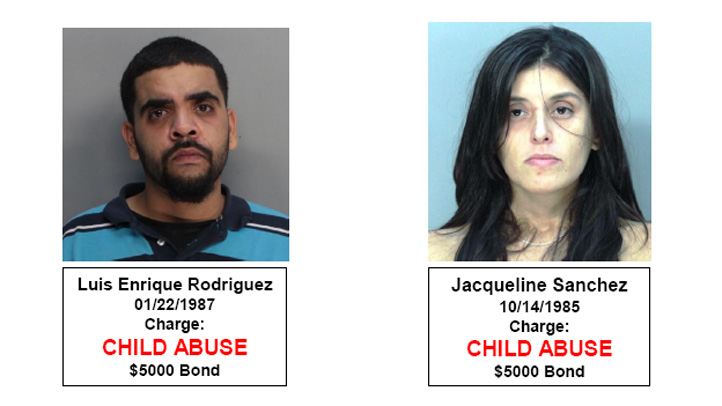 A 2-year-old boys is in critical condition after falling out of a second-story motel window in Hialeah Friday, police said.
The child had been staying with his parents and a 5-month-old brother at the El Paraiso Motel at 1615 W. Okeechobee Road when he fell, according to Hialeah Police.
After an investigation, police found evidence of cocaine and alcohol in the room where the family had been staying for two days, police said.
Parents Luis Enrique Rodriguez, 26, and Jacqueline Sanchez, 27, were taken into custody and charged with child abuse without great bodily harm for keeping narcotics near the children, officials said. They are being held on $5,000 each.
The child, meanwhile, is at Jackson Memorial Hospital where he remains critical. The 5-month-old brother was placed in Department of Children and Families custody, according to police.
Authorities are still investigating what caused the 2-year-old to fall.
More Local Stories: