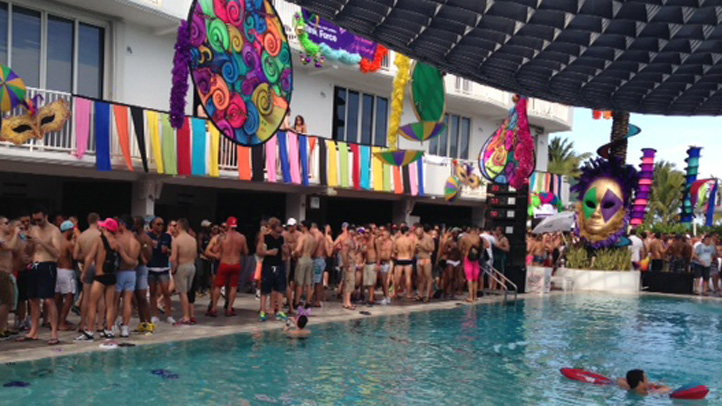 The Winter Party is heating up South Beach this weekend.
This year marks the 20th edition of the festival, and it seems the event is getting better with age. A number of events were sold out days in advance for 2013.
The Winter Party Festival is an annual fundraiser where a portion of the proceeds supports the National Gay and Lesbian Task Force's efforts to take action and create change for the LGBT community. Much of the money raised is distributed to organizations in South Florida that support that cause.
PHOTOS: Task Force Sparkles

The WPF kicked off Wednesday night with a reception at the event's host hotel, The Shelborne.
On Saturday a pool party was held at the Shelborne, and on Sunday thousands of people will be dancing on the sands of South Beach at the signature event, the beach party. An array of nighttime events is happening at nightclubs on South Beach and in downtown Miami. Shuttle service will provide transportation to some events in Fort Lauderdale.
Pam Grier at a Previous WPF: "I Have So Much Fun in This Town"
Since this year marks the 20th anniversary of the Winter Party, a VIP party will be held Saturday night at the Gale South Beach and Regent Hotel to celebrate the milestone. The four men who founded the event – Clark Reynolds, Ignacio Martinez-Ybor, Dennis Leyva and Stewart Stein – will be honored.

Tickets to some events are still available at winterparty.com.
Below: Another image from the Shelborne pool party.