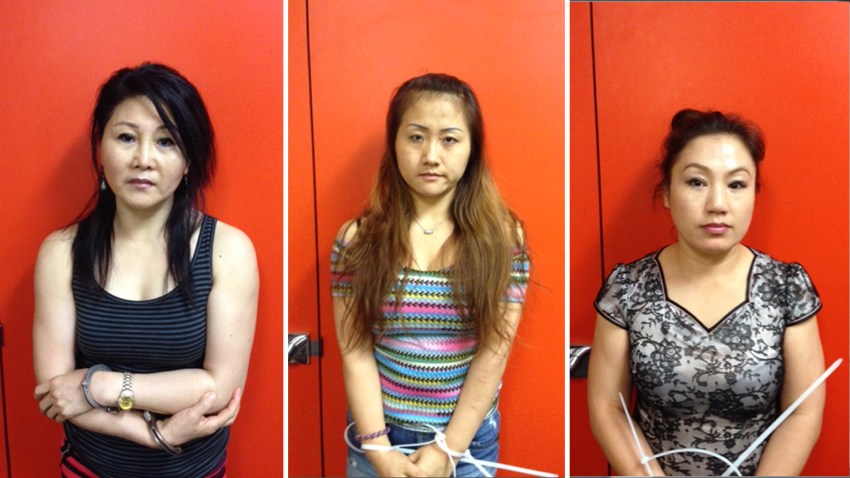 Three people have been arrested in a Miami massage parlor bust after police say an unlicensed masseuse offered to commit prostitution during a session.
Miami police said an undercover officer went to Massage Oriental at 801 Northwest 37th Avenue on Wednesday and asked for a one hour massage.
During the massage session, police say 51-year-old Yun Liu Qiao instructed the undercover officer to lie on his back. As he turned around, she grabbed his groin, according to an arrest affidavit. The officer asked if that was part of the massage and she said yes, according to the affidavit. Police said he asked her again by making a gesture that implied masturbation, and she replied by saying yes and mimicking the gesture.
The officer declined and told her he would come back next Tuesday, the affidavit said. He then gave the takedown signal and detectives entered the room to take the woman into custody.
The woman spontaneously told detectives during the arrest that she did not have a license to conduct therapeutic massages, the affidavit said.
Police also arrested business owners Jian Li Yao, 30, and Wang Dongmei, 47, for failure to comply with code enforcement after an investigation revealed they had yet to change the establishment's business tax receipt from the previous owners' names to their own.