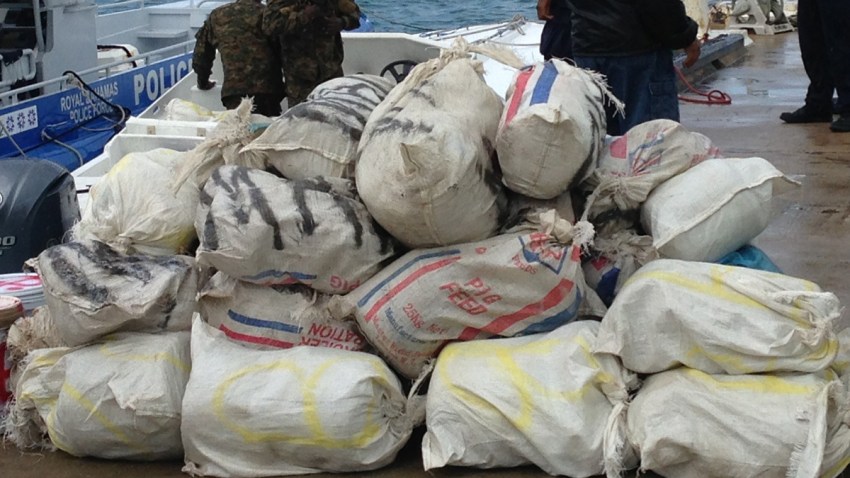 Authorities seized more than $3 million worth of marijuana near the Bahamas Thursday, according to the Coast Guard.
Customs and Border Protection crews first spotted the packages being dropped off near Hatchet Point on Eleuthera Island from a 35-foot go-fast vessel, officials said.
Agents from the U.S. Drug Enforcement Administration and the Bahamas Drug Enforcement Unit were dispatched to the location where they found 45 bales of marijuana, weighing about 1,500 pounds, and three suspects were arrested, officials said.
The go-fast vessel then took off toward Nassau in the Bahamas, but it eventually ran out of fuel. A second boat was seen bringing the boat fuel, but authorities eventually caught up with both boats, arresting 6 more suspects and securing an additional 2,150 pounds of marijuana, the Coast Guard said.
The total load weighed in at 3,150 pounds, officials said.
More on NBC6.com: