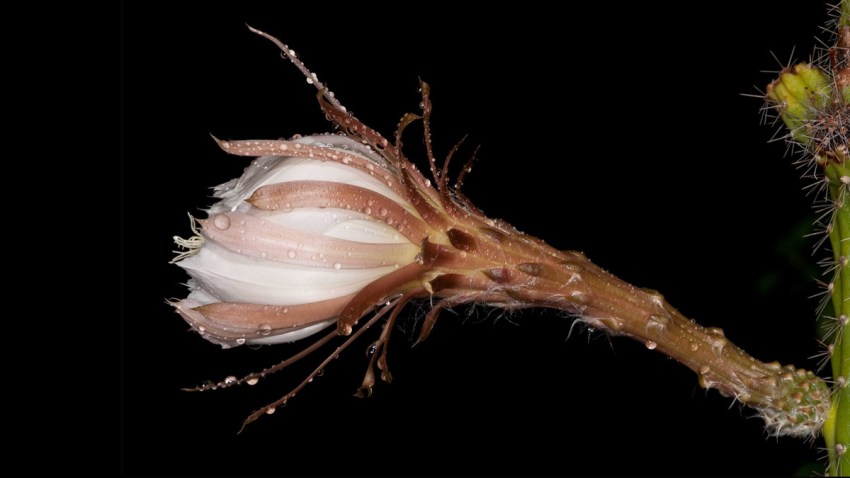 The U.S. Fish and Wildlife Service is listing three native South Florida plant species as endangered, the agency announced Wednesday.
The Cape Sable thoroughwort, Florida semaphore cactus, and Aboriginal prickly-apple will be protected under the Endangered Species Act.
The service's final rule listing the three plants as endangered will appear in Thursday's Federal Register, with the protection for them becoming effective Nov. 25.
All three species are at risk of extinction due to threats from habitat destruction and modification, the agency said in a news release.
The Cape Sable thoroughwort, a flowering perennial herb, has historically been found on mainland Monroe County and in the Florida Keys, and in Miami-Dade County along Florida Bay. Its current range includes Everglades National Park and five islands in the Keys. The plant can be spotted in rockland hammocks, coastal hardwood hammocks, buttonwood forests, coastal rock barrens, and coastal berms.
The Florida semaphore cactus was historically known on three islands in the Keys and one island in Biscayne Bay, but it is currently only found naturally in Biscayne National Park and on The Nature Conservancy's lands, the Fish and Wildlife Service said. It's located in hardwood hammocks near sea level and in low-elevation buttonwood forests in the transitional area between rockland hammocks and mangrove swamps, the agency said.
The Aboriginal prickly-apple is native to habits along southwest Florida's Gulf Coast in Manatee, Charlotte, Sarasota and Lee counties. Its presence was once documented on six keys along about 78 miles of coastline, but now the prickly-apple, which is a cactus, can only be found along 62 miles of coastline – and no longer as far north in Manatee County as it once was. The species is found in coastal berms, coastal strand, maritime hammocks, and coastal grasslands with a sand substrate – and on shell mounds created by Native American cultures, the Fish and Wildlife Service said.
"All three plants are currently at risk of extinction throughout all of their respective ranges due to the immediacy, severity, and scope of threats from habitat destruction and modification," the agency said. "Additional threats occur for the two cacti, Florida semaphore cactus and Aboriginal prickly-apple, in the form of overutilization, collection, poaching, and vandalism. The Florida semaphore cactus also is affected by disease and predation by the nonnative Cactus Moth."
Under the Endangered Species Act it is illegal to take, damage or destroy endangered plants from federal areas or in knowing violation of any law or regulation. It is also illegal to possess, import, export or conduct commerce with the plants across state or national borders without authorization from the Fish and Wildlife Service.
The goal of the listing is the recovery of the three plants so they no longer need to protected by the Endangered Species Act. The Fish and Wildlife Service said it is developing a recovery plan for the species and will work with partners to conserve their habitats.
More on NBC6.com: