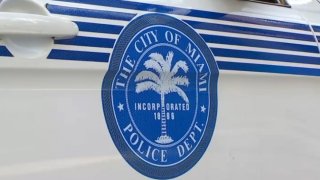 A 3-year-old was found wandering in Little Havana early Sunday morning wearing only a diaper, according to Miami Police.
Police received a call about a lost child walking alone in diapers northbound on Southwest 11th Avenue heading towards the busy southwest 8th Street at about 4 a.m.
After units responded, police arrested a woman but there has been no confirmation on whether she was the child's mother.
Through the investigation, Miami police say they were able to locate the girl's mother, Jacqueline Gaviria, who appeared to be under the influence of alcohol.
Stay informed about local news and weather. Get the NBC 6 South Florida app for iOS or Android and pick your alerts.
Due to the fact that Gaviria had not reported her child missing and didn't notify officers on the scene that her child was missing, she was arrested for child neglect.
This is a developing story. Please check NBC 6 for updates.