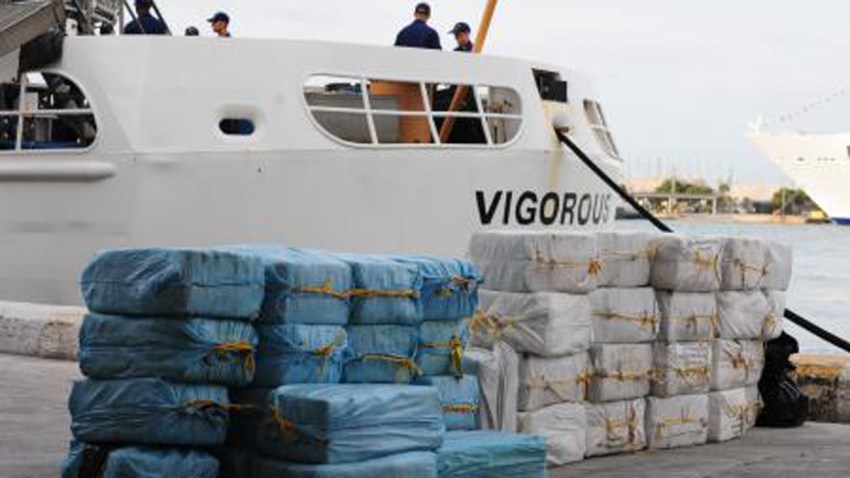 The U.S. Coast Guard offloaded some $40 million worth of seized cocaine in Fort Lauderdale Friday morning.

Crewmembers from the Coast Guard Cutter Vigorous offloaded the more than 2,600 pounds of cocaine at Port Everglades.

The drugs were seized during two separate patrols as part of Operation Martillo, which targets illegal drugs, weapons and cash flowing through Central America.

The first seizure happened on Nov. 2, when a Coast Guard team aboard a Royal Dutch Navy ship spotted a go-fast vessel in the Caribbean Sea and watched as the suspected smugglers dumped suspicious packages overboard.

Crewmembers recovered 19 packages that later tested positive for cocaine.

The same thing happened a second time during the same patrol on Nov. 6, but this time a helicopter crew was able to shoot the go-fast vessel's engine, disabling it. When the vessel was boarded, crewmembers found 22 packages of cocaine and took three suspected smugglers into custody.
On Wednesday, the Coast Guard offloaded about $12 million in cocaine in St. Petersburg that had been seized near Colombia.
More NBC6.com Stories: