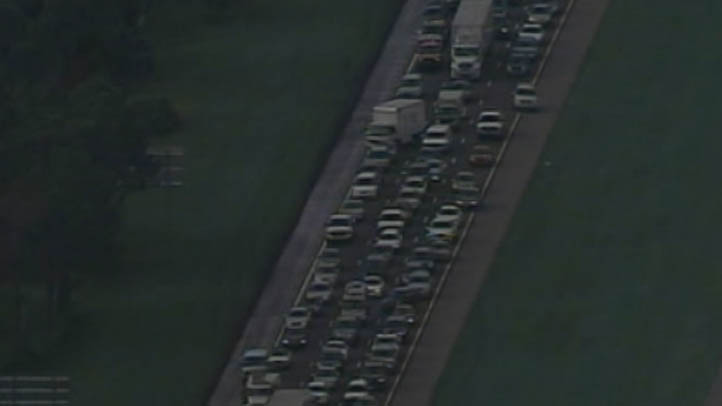 Gulf Coast authorities say 52 people were transported to local hospitals after 47 cars crashed in the southbound lanes of Interstate 75.
Authorities say there are at least seven crashes along I-75, which are expected to block southbound traffic for several hours heading toward southwest Florida.
The Florida Highway Patrol reports that the collisions occurred Friday afternoon near the border between Sarasota and Manatee counties.
22 people were transported to area hospitals, two of who were critically injured. FHP says no fatalities were reported.
The roadway opened at 9 p.m. after it was closed for six hours Friday evening. FHP said earlier that traffic was being diverted onto University Parkway and then allowed to re-enter the interstate on the other side of the overpass.
Authorities attributed the collisions to heavy rain and driver error, including motorists traveling too fast given the weather.
Copyright AP - Associated Press