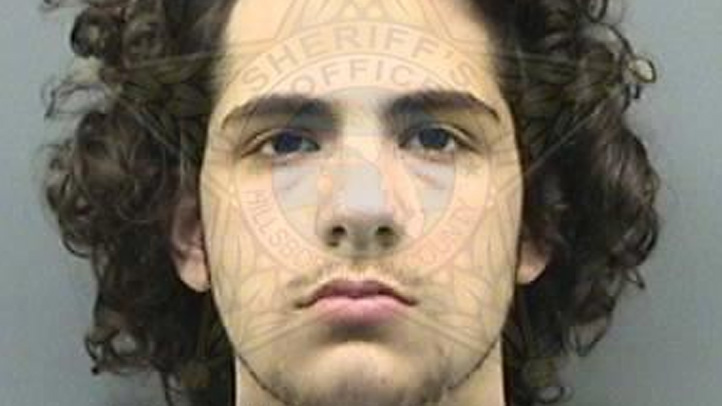 FLORIDA HOUSE SPEAKER PICKS NEW MAJORITY LEADER

Florida House Speaker Will Weatherford is making some changes in the top ranks of the House. The Wesley Chapel Republican announced Wednesday that Rep. Steve Crisafulli, R-Merritt Island, would take over as the new House Majority Leader. Crisafulli has already been tapped as the Republican speaker designate after Weatherford steps down.

FLORIDA MAN GETS CHANCE TO WITHDRAW OLD GUILTY PLEA

A South Florida man is getting a new chance to withdraw his guilty plea and confession in the 1999 slaying of a man shot down while riding a bicycle. The 3rd District Court of Appeal ruled Wednesday that Michael Perez deserves a hearing because of new evidence and witnesses that have only recently come forward. Perez was serving a 40-year prison sentence in the killing of Jimmy Ramirez in Miami.

MAN CONVICTED OF MURDER, SHOWING BODY TO FRIENDS

A Tampa man has been convicted of killing another man and then displaying the victim's body to friends. A Hillsborough County jury found 20-year-old Amer Ejak guilty of first-degree murder last week. He's scheduled to be sentenced Sept. 3.

BROWARD TO SPRAY FOR MOSQUITOES AFTER HEAVY RAINS

Broward County will spray for mosquitoes because of heavy rains and warm temperatures that attracted an influx of the pesky flies. Broward County's Mosquito Control Section will spray the western part of the county early Thursday morning. The area will include the western portions in the cities of Plantation, Sunrise, Tamarac and Coral Springs.

FLORIDA MAN ELECTROCUTED INSTALLING RADIO ANTENNA

A man has died after authorities say he was electrocuted while trying to install an antenna on the roof of a strip mall in South Florida. The Broward Sheriff's Office reports that 42-year-old Jean Roselet Adelphonse and a friend were trying to attach the antenna for a pirate radio station in Oakland Park Monday. Officials say Adelphonse was climbing a tree when he was electrocuted.

MIAMI SPICE BEGINS

Now in its 12th year, Miami Spice will run from Aug. 1 to Sept. 30 and almost 200 restaurants will offer lunches ranging from $19-$23 and dinners from $33-$39.
Copyright AP - Associated Press