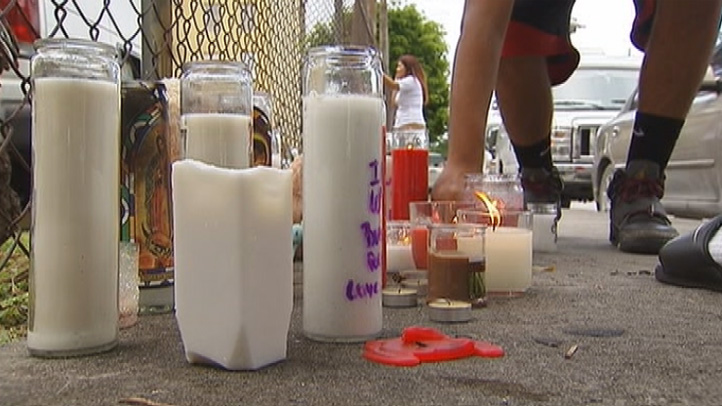 SINKHOLE CAUSES SECTION OF RESORT TO COLLAPSE

An Orlando area resort partially collapsed when a sinkhole opened under it early Monday. No one was injured. The Summer Bay Resort is near Disney World.

MEMORIAL MASS FOR HIALEAH SHOOTING VICTIMS

The six people killed after Pedro Vargas went on a shooting spree at his Hialeah apartment complex are being remembered at a memorial mass.

TEXAS COUPLE DISCOVERS PREHISTORIC SHARK TOOTH

A Texas couple vacationing in Florida discovers matching halves of a megalodon shark's tooth while diving off Venice. The shark went extinct between 4 and 20 million years ago.

FHP: 4 DEAD AFTER PICKUP DRIVER RUNS STOP SIGN

Four people are dead, including two teenagers, after witnesses say 35-year-old Eddie Pinner Lazo drove his pickup truck through a stop sign in Cross City.

1 DEAD IN CENTRAL FLORIDA HOUSE FIRE

One person died and two others were injured in a house fire in Oviedo on Sunday night.

DEPUTY-INVOLVED CRASH, CAR FIRE SNARL TRAFFIC ON I-95

A deputy-involved crash and a car fire snarled traffic in both the northbound and southbound lanes of I-95 in South Florida Monday morning.
More Local Stories:
Copyright AP - Associated Press