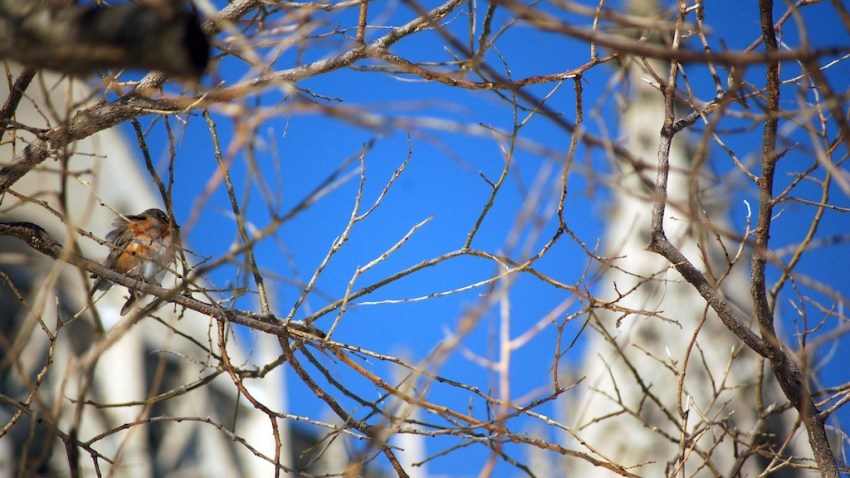 FOX SPORTS HOSTS FLORIDA FOSTER TEENS

Two dozen South Florida foster teens are getting an inside look at what goes into creating a live sports broadcast. FOX Sports Florida is hosting a one-day camp Wednesday for 25 foster teens at their Broward County studio. The teens will be in studio for the broadcast of the Marlins LIVE! pregame show, which will air statewide before the Miami Marlins take on the Kansas City Royals.

LAWSUIT PLANNED OVER ENDANGERED SPARROW HABITAT

The Center for Biological Diversity is planning to sue the federal government over an endangered bird's habitat in Everglades National Park. The center filed Tuesday a formal notice of intent to sue the U.S. Army Corps of Engineers and the U.S. Fish and Wildlife Service.

FLORIDA ATTORNEY GENERAL SAYS AIRLINE MERGER HARMFUL

Florida Attorney General Pam Bondi says the state joined a lawsuit to block a proposed airline merger because it would harm consumers. Florida is one of six states that joined with the U.S. Department of Justice to stop the proposed merger of American Airlines and US Airways.

MAN GETS 11 YEARS FOR FATAL DUI CRASH

A South Florida man has been sentenced to 11 years in prison for killing a motorcyclist while driving drunk. A Palm Beach County judge sentenced 47-year-old John Henry Fogarty III on Tuesday.

MAN GETS 27 YEARS FOR SHOOTING OFFICER

A central Florida man was sentenced to 27 years in prison Tuesday for shooting and wounding a police officer who was responding to his home. A Polk County judge sentenced Michael Lester, 38, after he pleaded no contest to attempted first-degree murder of a law enforcement officer. He could have received life in prison. Prosecutors dropped six other criminal charges.

FUNERAL FOR TEEN WHO DIED AFTER MIAMI BEACH TASER INCIDENT

The funeral for Israel Hernandez, the teen who died after a Taser incident involving Miami Beach Police, is scheduled for 1 p.m. in Miami Lakes.
More Local Stories:
Copyright AP - Associated Press