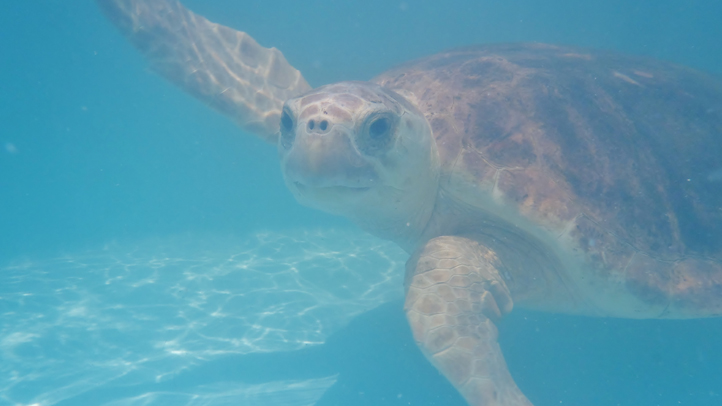 TOW TRUCK DRIVER KILLED

A man fatally shot a Broward County truck driver as he towed his vehicle from an apartment complex parking lot. Authorities say the man then turned his gun on arriving deputies. A deputy returned fire, critically injuring the man.

COAST GUARD TELLS BOATERS FLARES ARE FOR EMERGENCIES

As lobster season begins, the U.S. Coast Guard is reminding boaters to only use flares for emergencies. They say improper use of the flares can divert valuable resources from responding to actual distress cases.

REWARD OFFERED IN DRIVE-BY SHOOTING

Authorities in central Florida are asking for the public's help in solving a drive-by shooting that killed 25-year-old Carlo Antonio Booker. He was shot early Sunday in Winter Haven.

SEA TURTLES RETURN TO THE SEA AFTER REHABILITATION

Three loggerhead turtles are back in the Atlantic Ocean after recuperating from an illness at central Florida marine center. They were all found on beaches near Daytona Beach, dehydrated and anemic.

'STAND YOUR GROUND' CITED IN OCALA CASE

A teenager won't face homicide charges after prosecutors in Ocala found the shooting of a 40-year-old man last month was justified under Florida's stand your ground law.

LOBBYISTS IN MAYOR ARRESTS TO SURRENDER

A pair of lobbyists facing charges related to the public corruption arrests of the mayors of Miami Lakes and Sweetwater are expected to surrender to authorities Wednesday. Jorge Forte, 41, and Richard Candia, 49, are expected to turn themselves in to the FBI at their headquarters in North Miami Beach.
Copyright AP - Associated Press