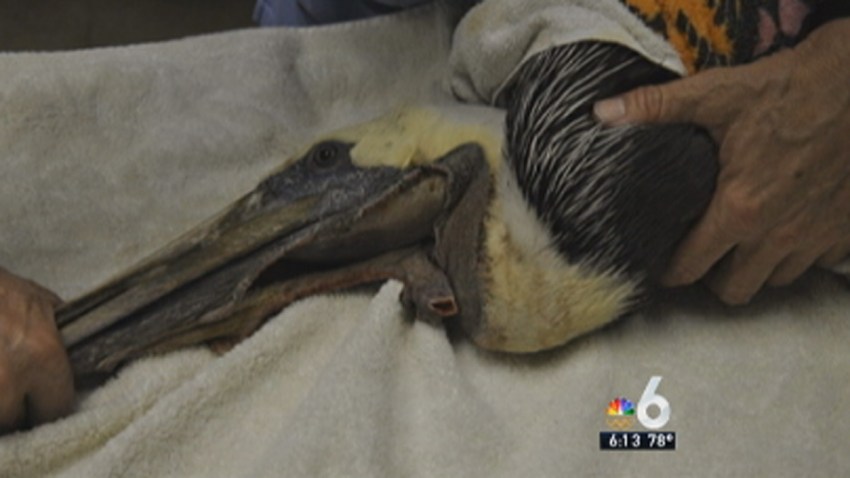 TORNADO DESTROYS 7 HOMES IN CENTRAL FLORIDA
Seven homes were destroyed and more than 150 damaged when a tornado struck in Palm City on Saturday. The National Weather Service said the tornado had winds as high as 110 miles per hour and was 25 to 75 yards wide.
SOPHISTICATED ROBOT COMPETITION TO BE HELD IN MIAMI
Some of the most sophisticated robots that exist are heading to Florida this week for a Defense Department competition. Seventeen humanoid robots will be evaluated Friday and Saturday at Homestead Miami Speedway for how well they can complete tasks including getting into an all-terrain vehicle and driving it and opening doors.
HAPPILY DIVORCED FLA. WOMAN MAKES WAVES WITH MESSAGE ON MINIVAN
A 74-year-old southwest Florida woman is making headlines after she recently scrawled 'Just Divorced' across the back of her minivan — a riff on the newlywed tradition. Lois Lewis and her van have since become a roving novelty on Highlands County roadways, met with honks, thumbs-ups and requests for photos.
PIONEERING AIDS DOCTOR ESTABLISHES LEGACY OF HEALTH CARE FOR POOR HAITIANS IN MIAMI
After a quarter-century as the associate dean for community health at the University of Miami Miller School of Medicine, Dr. Arthur Fournier is reflecting on a career that has taken him to Haiti more than 150 times. Fournier co-founded Project Medishare, a nonprofit providing health care in rural Haiti.
THOUSANDS OF CAMELLIAS IN BLOOM AT FLORIDA COMPETITION
Thousands of camellias were on display this weekend at The America Camellia Society's annual show in Pensacola.
TWO MORE BROWN PELICANS HOSPITALIZED WITH CUT POUCHES
Two more brown pelicans that have been found with cut pouches in the Florida Keys have been taken to a Miami animal hospital Monday. The pelicans, which were found over the weekend near Summerland Key, will be examined and undergo surgery if they're strong enough, said veterinarian Don Harris, director of the Avian & Exotic Animal Medical Center.
Copyright AP - Associated Press