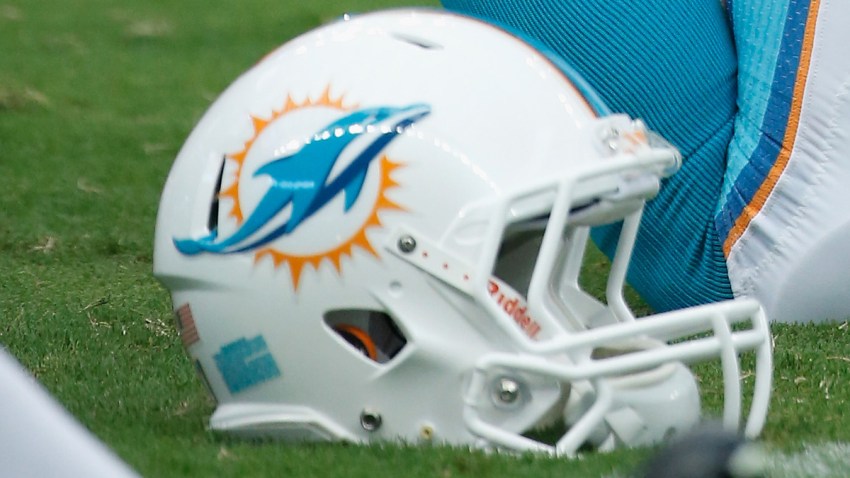 MIAMI DOLPHINS MISS PLAYOFFS IN LOSS TO NY JETS
The Miami Dolphins were eliminated from the scramble for the AFC's final wild-card berth Sunday by the New York Jets, who thrived in the role of spoilers against their archrivals and won 20-7.
FLORIDA LOTTO GROWS TO $5 MILLION
The jackpot in the Florida Lotto game has grown to $5 million after no one matched the six winning numbers in the latest drawing, lottery officials said Sunday. The winning Florida Lotto numbers selected Saturday were 1-6-11-14-15-29.
MAN JAILED AFTER WOMAN'S PARTIALLY CLOTHED BODY FOUND
A man has been arrested after a partially clothed woman was found dead in Dania Beach Saturday. Raul Armando Serrano, 28, was charged with first-degree murder after the woman's body was discovered on the 3100 Block of State Road 84, according to the Broward Sheriff's Office.
WOMAN CHARGED WITH PROSTITUTION AFTER ACCIDENTALLY TEXTING COP
A Pensacola woman was charged with prostitution after she accidentally texted an investigator asking if he wanted to "have fun," according to a report. The text came from 27-year-old Schquita Alaysha Warren, who thought the number belonged to an acquaintance named "Sam." The investigator posed as Sam and agreed to meet Warren for sex at a motel, where he arrested her and charged her with prostitution.
UCF HIRES PAUL FERRARO AS DEFENSIVE COORDINATOR
Central Florida has hired longtime NFL assistant Paul Ferraro to be defensive coordinator next season. Ferraro has been defensive coordinator at Maine in the FCS the last two year. He worked with the Panthers, Vikings and Rams from 2005-11, and was an assistant for UCF coach George O'Leary at Georgia Tech from 1995-01.
3 INJURED IN WEST PALM BEACH STRIP CLUB SHOOTING
Three people are recovering after being shot at the Flashdance strip club in suburban West Palm Beach. The incident marked the second shooting in two weeks at Flashdance. On Dec. 14, three men were shot outside the club. Police say one man's injuries may have left him paralyzed.
Copyright AP - Associated Press