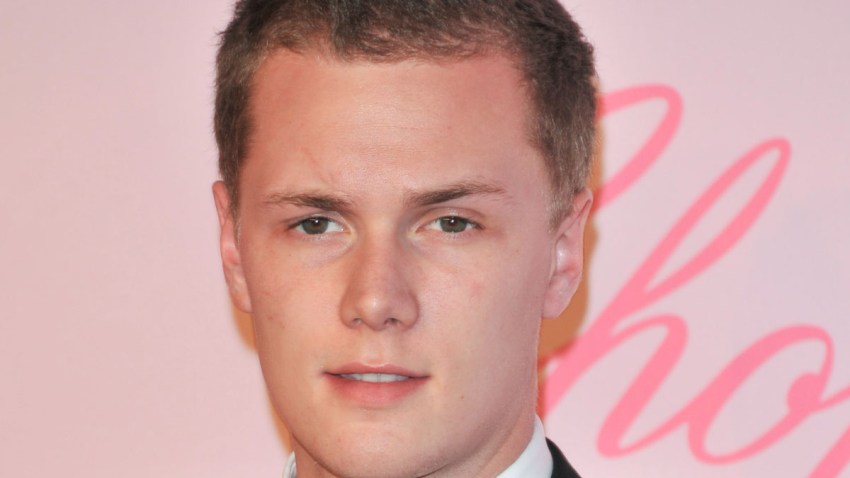 WILDLIFE OFFICIALS FIND 11 DEAD WHALES IN FLORIDA KEYS
National wildlife officials say 11 whales believed to be part of a pod that was stranded in the Everglades are dead. National Oceanic and Atmospheric Administration official Blair Mase says wildlife workers spotted the dead whales Sunday on Snipe Point, about six miles north of Sugarloaf Key. That brings the overall death toll to 22. The pod of 51 short-finned pilot whales was first spotted by a fishing guide last week in the shallow waters off a remote section of the Everglades. The species is one of the most commonly involved in mass strandings.
PARIS HILTON'S BROTHER ASSAULTED AT MIAMI PARTY
Authorities say the brother of socialite Paris Hilton was assaulted at a Miami Beach party. A police report says 24-year-old Barron Hilton told authorities a man struck him in the face after the two had an argument at a party Friday in a Miami Beach home. Hilton suffered deep cuts on his forehead and nose. He posted a photo of the injuries online. Neither Hilton nor two witnesses could identify the suspect. According to the report, witnesses told police that the suspect wanted Hilton to leave and hit him in the face with an unknown object. The suspect then fled in a dark green SUV.
TWO MEN DEAD AFTER SHOOTING AT MIAMI BARBERSHOP
Police say one of the barbershop employees and a security guard got into a dispute Sunday afternoon. According to police, the security guard shot and killed the employee while he was speaking with the officer. Police say the officer then shot and killed the security guard.
ENDANGERED FLORIDA PANTHER FOUND DEAD OF SUSPECTED GUNSHOT WOUND ON FEDERAL LAND
The panther was found dead Saturday in the Big Cypress National Preserve in Collier County. The National Park Service is asking anyone with information about the panther's death to contact investigators. Florida panthers are protected under the Endangered Species Act. The maximum sentence for the unlawful taking of a Florida panther is one year in prison and a $100,000 fine.
MAJOR LEAGUE BASEBALL WINTER MEETINGS START WITH HALL OF FAME VOTE
Before any trades and signings are decided in Lake Buena Vista, the focus of the winter meetings will be on fame. Joe Torre, Tony La Russa and Bobby Cox are among the candidates considered by the Hall of Fame's expansion era committee in voting scheduled to be announced Monday. The trio of retired managers was joined on the 12-man ballot by a pair of much-debated figures who died in recent years: New York Yankees owner George Steinbrenner and pioneering players' union head Marvin Miller.
ATTENDANCE UP AT 2013 ART BASEL IN MIAMI BEACH
Art Basel officials say 75,000 people attended the prestigious contemporary art fair in Miami Beach this year. Officials say that's a 7 percent increase over last year's attendance at the Miami Beach Convention Center.
Copyright AP - Associated Press