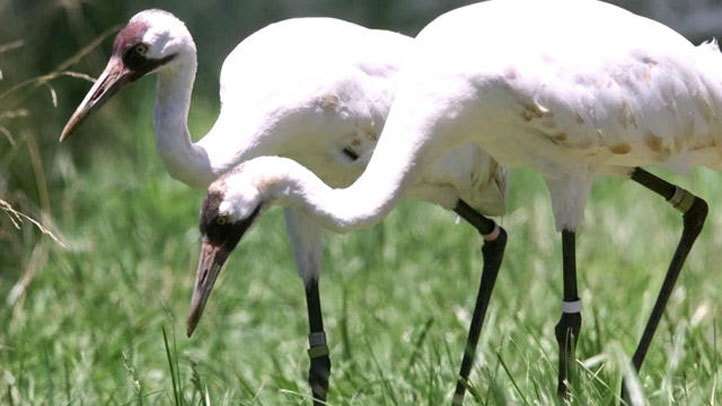 FOUR WOMEN KILLED IN HOUSE FIRE IN THE FLORIDA PANHANDLE

Marianna Fire Chief Nakeya Lovett said three smoke detectors woke up six children in the house Wednesday morning. All the children escaped the fire, but four adult female relatives did not. Lovett says an overloaded extension cord may have started the fire.

WOMAN SPENDS SEVEN HOURS CLINGING TO CHANNEL MARKER IN THE WATERS OFF SOUTHWEST FLORIDA

A Coast Guard Auxiliary crew on a routine patrol spotted the woman early Wednesday in the waters off Fort Myers Beach. She went swimming late on New Year's Eve and was swept away by the currents. She was taken to a hospital with signs of hypothermia.

DEVELOPER BUYS PENSACOLA NEWS JOURNAL SITE FOR $3.4 MILLION

The newspaper had been based at the downtown Pensacola site since 1969. The newspaper will continue operating at the site for the next six months. The site's new owner says he hopes to develop it into residential housing.

WHOOPING CRANES LEARNING TO MIGRATE NEAR END OF THEIR JOURNEY TO WINTER HOME IN FLORIDA

Rain showers delayed the eight endangered cranes Wednesday. The birds are being taught to migrate by humans flying ultralight aircraft. They left Wisconsin in October. The cranes likely will try Thursday to resume their journey to St. Marks National Wildlife Refuge on Florida's Gulf Coast.

UCF STUNS BAYLOR IN FIESTA BOWL

The University of Central Florida took advantage of making it to a BCS bowl, defeating Baylor 52-42 on Wednesday night. UCF was a 17-point underdog. But they quickly took a 14-point lead and kept on rolling with plenty of big plays.

BODIES OF MISSING BOATERS FOUND IN LAKE TARPON

Search crews found the bodies of two missing boaters four days after their aluminum fishing boat apparently sank in Lake Tarpon. Investigators say the bodies of 43-year-old Willie Ragins and 64-year-old Willie Hightower were pulled from the lake on New Year's afternoon.
Copyright AP - Associated Press