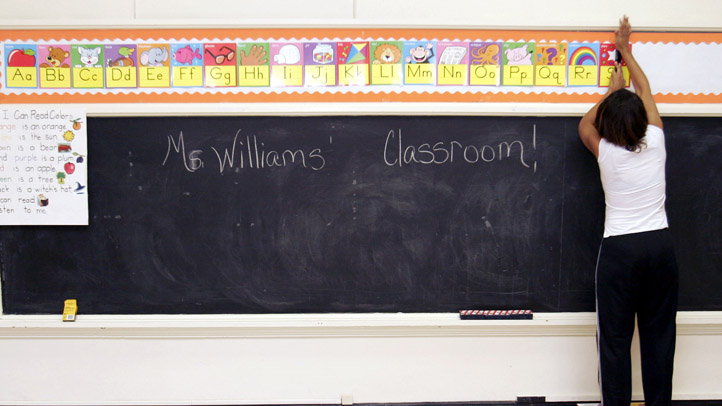 FLORIDA TEACHER OF THE YEAR TO BE ANNOUNCED

Florida's 2014 Teacher of the Year is set to be named in Orlando. The Florida Department of Education and Macy's are holding a ceremony Thursday at the Hard Rock Live at Universal Studios. The event will be hosted by Emmy Award-winning journalist Deborah Norville and is scheduled to begin at 6:30 p.m.

$69 MILLION IN AQUACULTURE SOLD IN FLORIDA IN 2012

Florida's aquaculture industry sold $69 million worth of fish, alligators, aquatic plants and other animals last year. State agriculture officials said this week that ornamental fish made up the most sales, with $35.5 million sold in 2012. Sales of aquaculture for human consumption _ things like marine fish, clams, oysters, shrimp, prawns, alligators and turtles _ totaled $24.1 million.

SURVEY SAYS FLORIDA CONTINUED TO ADD JOBS IN JUNE

Florida continues to add jobs according to a new employment survey. Payroll provider ADP reported Wednesday that the state added nearly 13,000 private sector jobs during the month of June. ADP's survey is separate from the one that is conducted by government agencies.

MAN REARRESTED AFTER HITTING DEPUTY IN JAIL LOBBY

A man being released from a southwest Florida jail was rearrested after authorities say he punched the deputy who was releasing him. Fort Myers police report that 28-year-old Lanorris Kentrell Bland was one of several inmates being released from the Lee County Jail Tuesday when he struck the deputy three times in the back.

TAMPA BAR EXPLOSION

Authorities are investigating after an explosion at a Tampa bar. No one was injured when the explosion happened about 10:30 p.m. Wednesday at the Radio Bar and Grill on Busch Boulevard.

BLIND TEENS VISIT SEAQUARIUM

A group of blind and visually impaired teenagers will have the opportunity to partake in the Dolphin Encounter of a lifetime at Miami Seaquarium. Attendees will be using their other senses as they get up-close and personal to touch, feed and play with the dolphins.
More Local Stories:
Copyright AP - Associated Press