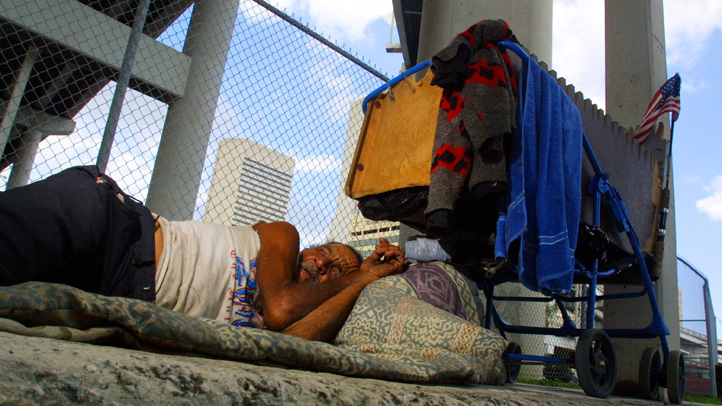 FLORIDA MAN FOUND IN CALIFORNIA HOTEL AWAKENS WITH AMNESIA

Doctors are looking into the mystery of a Florida man who awoke speaking only Swedish, with no memory of his past, after he was found unconscious four months ago at a Southern California motel.

FLORIDA EDUCATION BOARD TO CONSIDER PROPOSAL TO MAKE LAST-MINUTES CHANGES TO SCHOOL GRADES

Florida's State Board of Education is considering making last-minute changes to the formula used to calculate annual school grades. The panel is scheduled to vote Tuesday on a proposal from Education Commissioner Tony Bennett.

STATE SURVEY SHOWS NUMBER OF HOMELESS FLORIDIANS DROPPING

A new state survey shows the number of homeless people in Florida dropped 17.5 percent from the previous year. More than 45,000 are homeless in the state.

FPL DEMOLISH 1960S POWER PLANT IN PORT EVERGLADES

Florida Power & Light Co. used 450 pounds of dynamite to demolish a 1960s power plant in Fort Lauderdale in a series of controlled explosions. The company says the new power plant will be better for the environment because it runs on natural gas, using 35 percent less fuel.
CHILD IN CRITICAL CONDITION AFTER HE IS FOUND FLOATING IN POOL
A 1-year-old boy is in critical condition after he was found floating face down in a pool in Lauderhill Monday, police said. The door to the pool area was opened and the boy slipped out unnoticed.
DANNY PINO HONORED IN MIAMI-DADE
The Miami-Dade County Commission will honor Miami-born entertainer Danny Pino at its meeting on Tuesday and proclaim July 16 as "Danny Pino Day" in Miami-Dade County. Pino is currently starring in his second season as Detective Nick Amaro in NBC's long-running series "Law & Order: Special Victims Unit."

Copyright AP - Associated Press