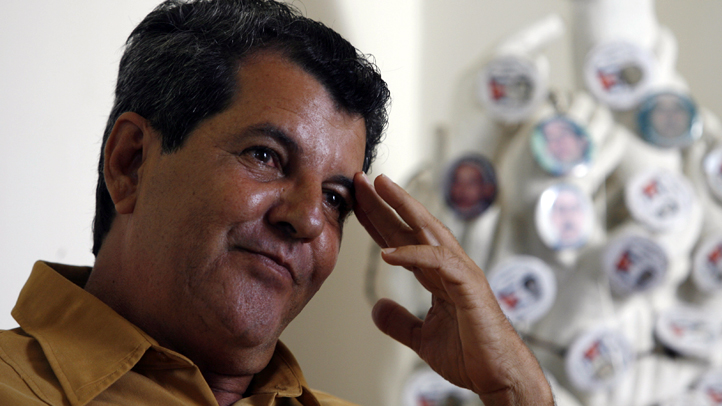 MAN WHO STOLE SOLDIER'S IDENTITY SENTENCED
A former Gainesville resident is going to prison for five years for stealing the identity of a U.S. solider fighting in Iraq. U.S. Attorney Pamela Marsh announced Thursday that 51-year-oild Donald Lee Phelps was sentenced earlier this week for bank fraud and aggravated identity theft.
JACKSONVILLE MOTHER PLEADS GUILTY IN DEATH OF BABY
A Jacksonville mother has pleaded guilty in the methadone-related death of her 6-month-old daughter. Jennifer Lacey Frazier pleaded guilty to aggravated manslaughter of a child by way of culpable negligence.
CUBANS REMEMBERS 2 DISSIDENTS KILLED IN CRASH
Cuban-Americans are remembering two dissidents killed in a car crash on the island on the one-year anniversary of their deaths. Members of the Christian Liberation Movement and the public will gather Friday at a Hialeah church to discuss the legacy of Oswaldo Paya.
4 MANATEES RELEASED IN CENTRAL FLORIDA
Members of SeaWorld Orlando's animal rescue team have returned four manatees to the Indian River Lagoon in central Florida after months of medical rehabilitation.
SW FLORIDA DAYCARE OWNER CHARGED IN BOY'S DEATH
A Lehigh Acres daycare owner faces aggravated manslaughter and child neglect charges after a 2-year-old boy drowned while in her care.
MIAMI-DADE POLICE INVESTIGATE WEST KENDALL GROW HOUSE
Two people are in custody as Miami-Dade Police investigate a grow house in West Kendall at Southwest 137th Avenue and 71st Street.
Copyright AP - Associated Press