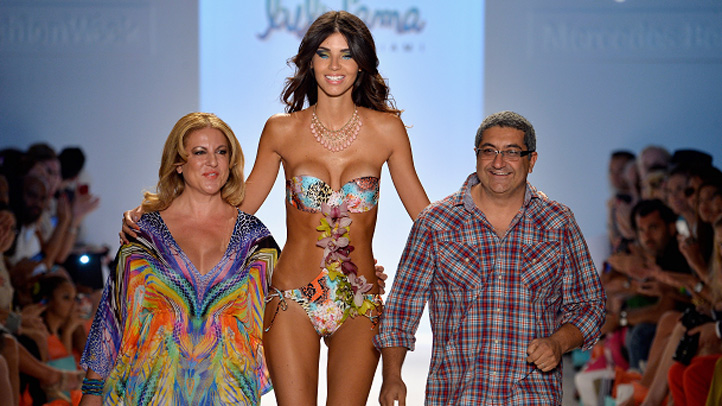 FEDS SUE FLORIDA FOR KEEPING KIDS IN NURSING HOMES

The U.S. Justice Department is suing Florida, saying the state is unnecessarily keeping hundreds of disabled children in nursing homes. According to the lawsuit filed Monday, federal officials visited six nursing homes around the state and identified roughly 200 children who didn't need to be there and could receive care at home.
SEARCH FOR SUSPECTS AFTER ORLANDO OFFICER SHOT
Orlando Police said they are searching for two suspects after a 25-year-old officer was shot multiple times during an overnight traffic stop. Rookie Officer Jason Hajek, 25, was rushed to a hospital for surgery and is expected to survive, WESH reported.

FASHION WEEK WINDS DOWN

The newest swimwear fashions are hitting Miami Beach runways in the final day of Mercedes-Benz Fashion Week Swim 2014.

INMATE KILLED BY CELL MATE IN PINELLAS COUNTY JAIL

Pinellas County Sheriff Bob Gualtieri says an inmate choked his cell mate to death early Sunday. The sheriff says Scott Alexander Greenberg stuffed wet toilet paper down the throat of 48-year-old Kelly Harding and strangled him in the cell.

WILDLIFE OFFICIALS LOOKING FOR MINK HABITATS

Florida Fish and Wildlife Conservation Commission officials are seeking the public's help in finding mink habitats. They want to learn more about where mink live in Florida to decide how to continue their research.
SOUTH FLORIDIANS REACT TO BIRTH OF ROYAL BABY
At Waxy O'Connor's Irish Pub in Fort Lauderdale, NBC 6 found a cluster of British ex-patriots who were not as excited as the crowds across the pond, where thousands spent hours waiting for updates outside the Lindo Wing of London's Saint Mary's Hospital on Monday. That's where the royal baby was born to his parents, William and Catherine, the duke and duchess of Cambridge.
Copyright AP - Associated Press