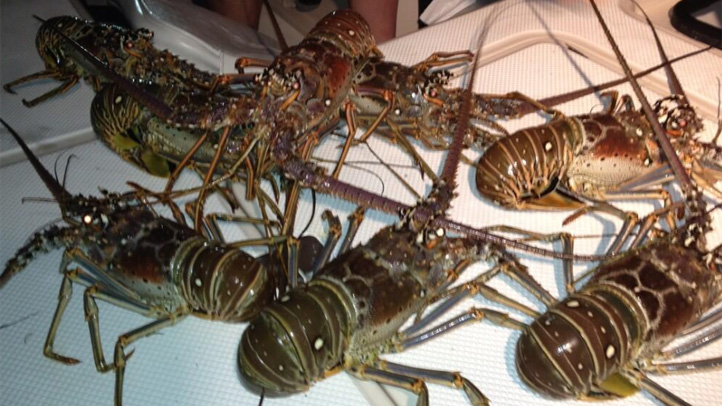 SPINY LOBSTER RECREATIONAL SEASON OPENS IN FLORIDA

The two-day spiny lobster recreational season begins in Florida. Thousands of snorkelers and divers are expected to try to catch the tasty crustaceans for the mini season that runs Wednesday and Thursday.

PRESCRIBED BURN PLANNED FOR STATE PARK

A prescribed burn has been planned for a state park in Jensen Beach. The Florida Department of Environmental Protection's Savannas Preserve State Park is expected to conduct the burn on Wednesday, burning some 200 acres of pine flatwoods.

MURDER TRIAL BEGINS FOR TAMPA MAN

Testimony has begun in the trial of a Tampa man prosecutors say brutally killed a 34-year-old father and then showed off the victim's body to a group of friends. Amer Ejak, 20, is charged with first-degree murder in the 2009 death of Thomas Johannesen. Ejak was 16 at the time of Johannesen's death. He is being prosecuted as an adult.

MAN INDICTED FOR SELLING COUNTERFEIT VIAGRA

A Pensacola man is being charged by federal authorities with selling counterfeit Viagra. The U.S. Attorney's office announced Tuesday that 53-year-old Robert Galea was indicted earlier this year by a federal grand jury.

3 MEN FROM UK SENTENCED FOR INVESTMENT FRAUD

A federal judge in Florida has sentenced three British men to federal prison for their roles in an international investment fraud and money laundering scheme. U.S. District Judge Mary S. Scriven sentenced the men on Tuesday.
SOUTH BEACH HOTEL CLOSED FOR UNSAFE CONDITIONS
The National Hotel in South Beach has been closed for unsafe conditions and life safety issues under orders from the Fire Marshall and building official, a spokeswoman for Miami Beach said.
Copyright AP - Associated Press