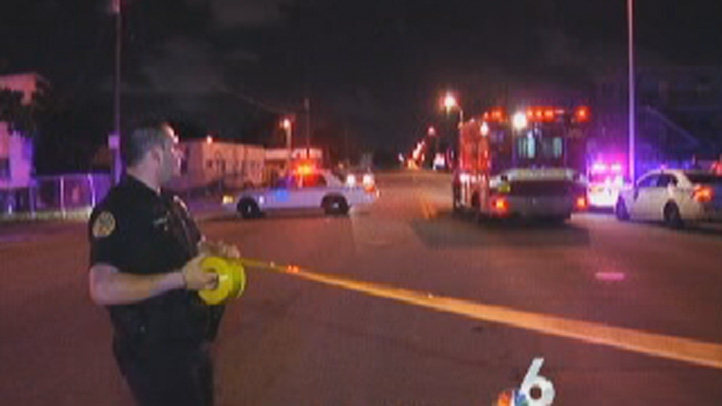 MEDAL OF HONOR RECIPIENT GEORGE "BUD'' DAY DIES AT AGE 88 AT FLORIDA PANHANDLE HOME

The retired colonel spent 5½ years as a POW in Vietnam and was Arizona Sen. John McCain's cellmate in the infamous Hanoi Hilton. Day was one of the nation's most highly decorated servicemen since Gen. Douglas MacArthur and later became a tireless advocate for veterans' rights. Day died Saturday at his home in Shalimar.

TINO MARTINEZ RESIGNS AS MIAMI MARLINS' HITTING COACH AFTER PLAYERS COMPLAIN ABOUT VERBAL ABUSE

Martinez met with Marlins officials after Sunday's win over the Pittsburgh Pirates and resigned. Martinez apologized for his behavior, and he conceded he became frustrated in his role with the Marlins, who have ranked last in the majors in batting and runs for most of the season.
FATAL SHOOTING IN SOUTH MIAMI
Homicide detectives are investigating the fatal shooting of a male victim in South Miami late Sunday night, Miami-Dade Police said.Neighbors said that the teen who was shot tried to run home to his family's house, but collapsed feet away from the home.
MAN SHOT AND KILLED BY ARMED TRIO
Miami Police said they are investigating the death of a man who was killed by an armed trio as he and his girlfriend were returning from a night at South Beach. The victim apparently was not the intended target and was caught in the crossfire of a drive-by, police said.

MAN DROWNS IN ORLANDO POND

A 34-year-old man drowned after going for a swim in an Orlando pond during a family outing.

2 DEAD IN NORTH FLORIDA MOTORCYCLE CRASH

The Florida Highway Patrol says two people died when a car pulled in front of their motorcycle in Beverly Hills. The victims were thrown from their motorcycle and died a hospital.


Copyright AP - Associated Press