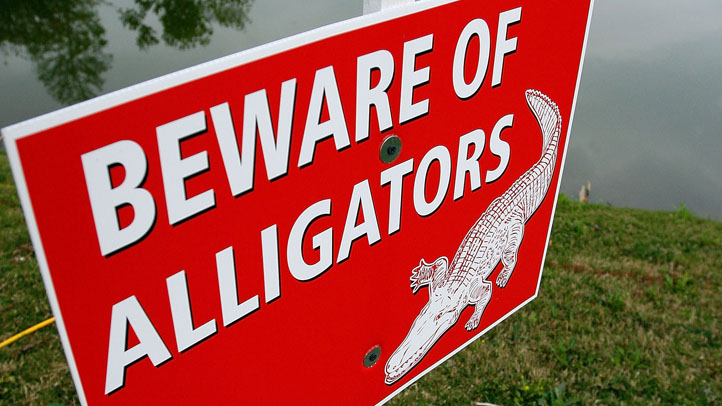 GOV. SCOTT VETOES IMMIGRANT DRIVER LICENSE BILL

The bill would have allowed some young immigrants who are living in the U.S. illegally to apply for a temporary driver's license.

PANHANDLE SHERIFF REMOVED FROM POSITION FOLLOWING ARREST

Liberty County Sheriff Nick Finch was charged with official misconduct for altering an arrest record.

CLEARWATER WOMAN ARRESTED FOR HAVING ALLIGATOR

Julie Linh Vu, who authorities said had dozens of animals in her home, was charged with illegally killing, possessing or capturing an alligator.

MAN CHARGED WITH FIRING GUN AFTER WATCHING HITLER VIDEO

The Okaloosa County Sheriff's Office said Joseph Ryan Dobson pointed his gun at his friend and fiancé, then fired two shots in the ceiling of his condominium.

4 HOLLYWOOD OFFICERS HONORED FOR SAVING TEEN

Hollywood police gave lifesaving awards to four officers who saved a 16-year-old boy from rough surf on Memorial Day. Two officers pulled the teen from the Atlantic, while the other two performed CPR.

MIAMI POLICE BIKE RIDE FOR BELLA

Members of the Miami Police Department are leaving on a Miami-to-Key West bicycle ride in honor of Bella Rodriguez-Torres, the South Florida girl who lost her long battle with cancer last week.
More Local Stories:
Copyright AP - Associated Press