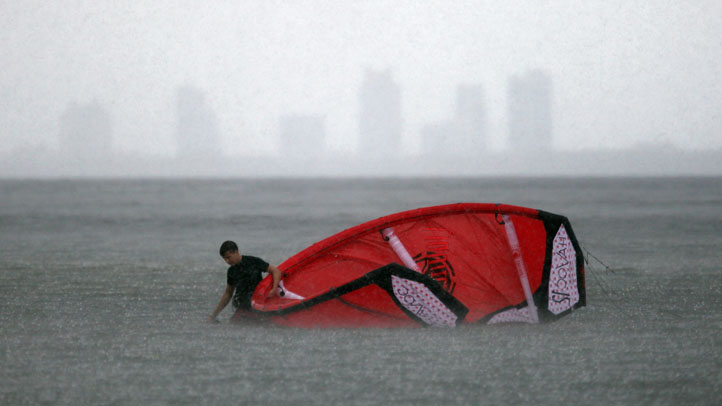 GROUP TO URGE SCOTT TO VETO ITEMS FROM FLORIDA BUDGET

A Tallahassee group with close business ties is rolling out its annual list of recommended budget vetoes. Florida TaxWatch on Thursday will announce a list of items that the research and advocacy group argues could be eliminated from a proposed $74.5 billion state budget.

CITIZENS GROUP GIVES THOUSANDS OF SIGNATURES TO CITY

A group that is opposed to the demolition of the city's pier and the construction of a new, $50 million structure has filed petitions with the city to take the issue to voters - or to scrap the plan altogether. Concerned Citizens of St. Petersburg delivered boxes filled with petitions to City Hall on Wednesday.

PANTHER KITTEN RESCUED, RECOVERING FROM SURGERY

A 9-month-old Florida panther has been rescued after a man spotted the injured kitten on his way to work. Officials with the Florida Fish and Wildlife Conservation Commission say a homeowner in Collier County saw the panther dragging her rear leg Monday morning. When he returned home from work, he saw the panther again and notified law enforcement.

COURT SAYS FLORIDA EX-JUDGE'S SENTENCE NOT VINDICTIVE

An appeals court says there's no evidence of vindictiveness in a 20-year prison sentence imposed on a former Miami judge convicted in a fraud case. Former Circuit Judge Phillip Davis had claimed the sentence was excessive because prosecutors had offered a plea deal including a potential four-year sentence that the trial judge indicated she might accept if he pleaded guilty.

HAITIAN COMPAS FESTIVAL MARKS 15 YEARS IN MIAMI

The Haitian Compas Festival is marking its 15th anniversary in Miami. Ten bands and four DJs are on Saturday's line-up at Bayfront Park Amphitheatre in downtown Miami. The annual festival draws thousands of Haitian music fans.

RAINY SEASON WATER LEVELS

The South Florida Water Management District will join the National Weather Service for a briefing on current conditions and the climate outlook for the upcoming wet season. Recent above average rainfall has provided important recharge of surface and groundwater supplies during the height of the dry season.
More Local Stories:
Copyright AP - Associated Press