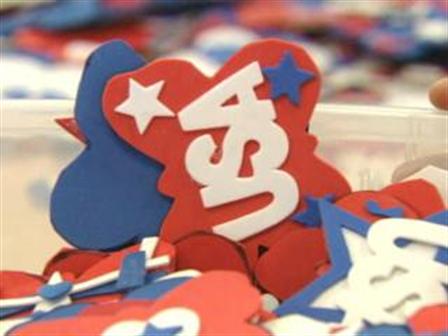 CUBA HIJACKER GETS 1ST US COURT APPEARANCE

A man who returned to the U.S. from Cuba almost 30 years after hijacking an airliner to Havana is set to make his first appearance in Miami federal court. The FBI arrested 56-year-old William Potts shortly after his charter plane landed Wednesday at Miami International Airport. Potts is to appear before a federal magistrate judge Thursday afternoon, where the main business is likely to be appointing him an attorney.

NEW CLEARWATER AQUARIUM APPROVED BY VOTERS

Winter the dolphin and her aquatic friends at the Clearwater Marine Aquarium won over a decisive majority of voters in a referendum on leasing the City Hall property to build a $160-million downtown aquatic center. According to the Pinellas County Supervisor of Elections, the amendment to the city charter passed Tuesday with 55 percent voting to approve the new, 200,000-square-foot center.

SURVEY SAYS FLORIDA JOB GROWTH SLOWED IN OCTOBER

A new employment survey says Florida's growth in private sector jobs is slowing down. Payroll provider ADP reported Wednesday that the state added 8,580 private sector jobs during the month of October. ADP's survey is separate from the one that is conducted by government agencies. That's a little more than half the number of jobs ADP reported that Florida added in September.

LEGISLATORS TO VOTE ON STAND YOUR GROUND REPEAL

Florida legislators are expected to take a vote on whether to repeal the state's contentious "stand your ground" law. A House committee has scheduled a five-hour hearing on Thursday to consider two bills dealing with guns. One of the bills up for consideration would repeal the eight-year-old law that allows the use of deadly force if someone believes his or her life is in jeopardy.

FACEBOOK JOINS HISPANIC MARKETING BANDWAGON

It seems like every day a new company is looking to target the growing Hispanic market. Now add Facebook to the list. The social media giant has opened an office in Miami's Brickell business hub. And on Wednesday night, it kicked off the new effort to match advertisers with Hispanic users at a party in the city's uber hip Wynwood Arts district.

BSO LOOKING FOR HOODED HALLOWEEN ROBBER

Authorities are searching for a hooded man who robbed a Tamarac Subway restaurant at gunpoint on Halloween in a frightening incident caught on surveillance video.


Copyright AP - Associated Press