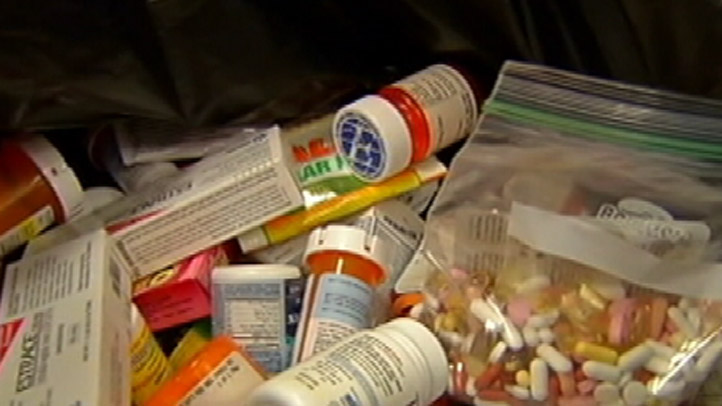 ARMY SURGEONS TRAINING AT MIAMI HOSPITAL HONORED

An Army surgical team is honing its trauma skills at a Miami hospital. The 909th Army Forward Surgical Team from Fort Sheraton, Ill., is currently training at Ryder Trauma Center. The training program includes lectures, simulations, clinical rotations and a 48-hour stint providing care for each patient brought into the trauma center.

DEA: 8.5 TONS OF DRUGS COLLECTED IN FLORIDA

The U.S. Drug Enforcement Administration says about 8.5 tons of prescription drugs were collected in Florida during the most recent drug "take-back" day. The DEA said Thursday that the event last Saturday involved 164 collection sites across the state. People brought in prescription drugs that were no longer wanted or had expired.

COLLECTOR PLANS ARTS AND CRAFTS MUSEUM IN FLORIDA

An enthusiast of the arts and crafts movement has chosen St. Petersburg to build a museum to house his $60 million collection from the period. Rudy Ciccarello plans to establish his Museum of the American Arts and Crafts Movement in the city's downtown. The 90,000-square foot, four-story facility will include galleries, a cafe, restaurant, store and studios.

LEGISLATORS VOTE DOWN STAND YOUR GROUND REPEAL

Florida's Republican-controlled House is sticking with the state's contentious ``stand your ground'' law. A House committee on Thursday night voted down a measure that would have repealed the eight-year-old law that allows the use of deadly force if someone believes his or her life is in jeopardy.

SUPREME COURT RULES AGAINST DRUNK DRIVERS

The Florida Supreme Court ruled against three suspected drunken drivers who were hoping to examine software used by a breath testing machine to defend themselves. The decision on Thursday means that Kentucky-based CMI Inc. won't have to turn over software for its Intoxilyzer 8000.
FHP TROOPER HELPED SAVE YOUNG BOY'S LIFE
A South Florida Highway Patrol trooper is being hailed as a hero after he saved a young boy who was having a seizure and wasn't breathing. Trooper Billy Herrera was at his home off duty on Nov. 1 when the incident happened.
Copyright AP - Associated Press