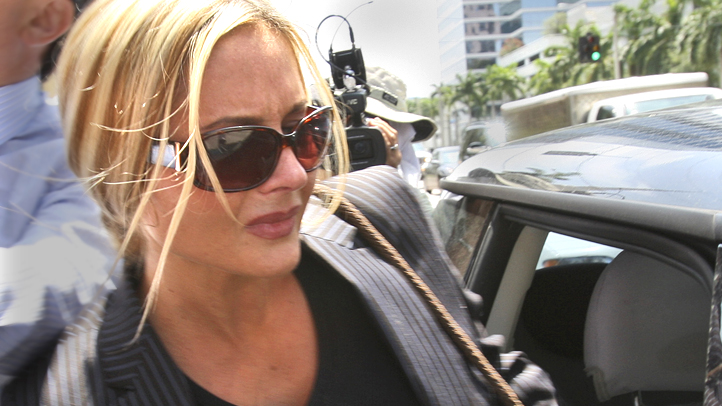 EXECUTION SCHEDULED FOR KILLER OF ORLANDO WOMAN

A man who killed and sexually assaulted an aspiring artist in central Florida is scheduled to die by lethal injection. Darius Kimbrough is set for execution at 6 p.m. Tuesday at Florida State Prison. Kimbrough was convicted in the 1991 slaying of Denise Collins. The 28-year-old woman was attacked in her Orlando apartment while she was sleeping.

FLORIDA CLOSE TO PICKING NEW CHIEF FOR UNIVERSITIES

A search committee is close to recommending a new chancellor for Florida's university system. The committee is scheduled to meet Tuesday in Orlando, where members will interview four finalists for the job. The panel is made up of seven members of the Florida Board of Governors. University system officials are looking for a permanent replacement for Frank Brogan.

WIFE OF FLORIDA PONZI SCHEMER FACES POSSIBLE PRISON

The wife of convicted Ponzi schemer Scott Rothstein is facing possible federal prison time when she is sentenced for trying to hide $1 million in jewelry from federal agents. The maximum 39-year-old Kim Rothstein could get at Tuesday's hearing is five years behind bars. But prosecutors are asking for leniency because of her cooperation in the ongoing investigation.

9 SWIM TO RAISE MONEY FOR FALLEN SOLDIERS GROUP

Nine relay swimmers _ including active-duty military, retired service members and a military spouse _ swam nearly 48 miles in a 24-hour time period as part of a Veterans Day weekend fundraiser in the Florida Keys. The Freedom Swim in Florida Bay just off an Islamorada beach ended Monday. It raised money for adventure camps for teenage children of fallen soldiers and awareness for Gold Star Teen Adventures, the foundation behind the effort.

FLORIDA CITIES USED CUTS TO GET THROUGH RECESSION

A new report shows that three Florida cities had revenues well below their peaks two years after the recession ended. The Pew Charitable Trusts report released Monday shows Miami, Tampa and Orlando have been using job cuts and dipping into reserves to make up for revenue shortfalls in the wake of the recession.
INJURED LOGGERHEAD SEA TURTLE RESCUED IN MIAMI
A seriously injured loggerhead sea turtle that may have been struck by a boat was rescued from a canal near Coconut Grove Monday. The 250-pound turtle was in distress with damage to its shell and eye, and was missing a right front flipper when it was spotted by a homeowner, Florida Fish and Wildlife Conservation Commission spokesman Jorge Pino said.

More NBC6.com Stories:
Copyright AP - Associated Press