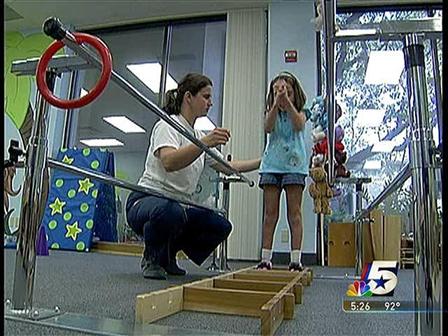 FLORIDA TO RELEASE FALL UNEMPLOYMENT NUMBERS

Florida Gov. Rick Scott is releasing the state's latest round of unemployment numbers. Scott is scheduled on Friday to officially announce the state's September and October unemployment rate. The September numbers were not released last month due to the partial federal government shutdown.

DUO CONVICTED OF $5 MILLION FLORIDA TIME SHARE FRAUD

Two South Florida men have become the latest of more than three dozen people convicted in a $5 million time share resale fraud scheme. Federal prosecutors said Thursday that 60-year-old Pasquale Pappalardo and 35-year-old Audwin Lovinsky were convicted by a Fort Lauderdale jury of wire and mail fraud conspiracy. Pappalardo could get up to 40 years in prison, and Lovinsky faces up to 20 years.

MIAMI DOLPHINS, MIAMI-DADE MAYOR GIVE AWAY TURKEYS

The Miami Dolphins and Miami-Dade County Mayor Carlos Gimenez have teamed up to distribute turkeys to families. The turkey giveaway will be held Friday afternoon at the Boys and Girls Clubs of Miami-Dade. Turkeys will be handed out on a first-come-first-serve basis to the families of the children that attend the clubs.

SURFRIDER HOSTS FUNDRAISER WITH MOVIE PREMIERE

The Miami chapter of the Surfrider Foundation is hosting a movie premiere during its annual fundraiser. The film "3 Killas y Un Kiwi" is a surfing film that is making its east coast debut at Friday night's fundraiser at the Miami Beach Botanical Garden.

MONTICELLO MAYOR SUSPENDED FOLLOWING ARREST

The mayor of a small Florida Panhandle city has been suspended from office following an arrest on forgery charges. Gov. Rick Scott issued an executive order Thursday removing Monticello Mayor Idella Scott from office. The governor and mayor are not related. The Florida Department of Law Enforcement arrested Idella Scott on Wednesday and charged her with forgery, uttering a forged instrument and grand theft.

PEDESTRIAN STRUCK AND KILLED BY HIT-AND-RUN DRIVER IN MIAMI

Authorities are investigating after a pedestrian was struck and killed in a hit-and-run crash on Interstate 195 in Miami early Friday. The incident happened around 1 a.m. in the eastbound lanes of I-195 near the Biscayne Boulevard Exit.
More NBC6.com Stories:
Copyright AP - Associated Press