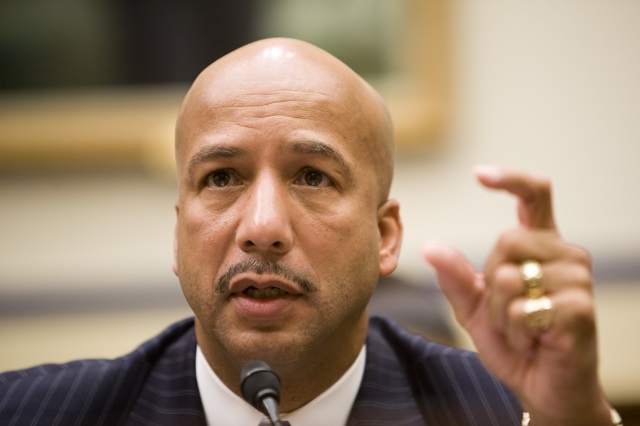 FLORIDA PONZI LAWYER MAY TESTIFY IN UPCOMING TRIAL

The South Florida lawyer who engineered a $1.2 billion Ponzi scheme has been ordered to testify in the upcoming trial of a former associate. A federal judge agreed that Scott Rothstein should testify for the defense in the case against attorney Christina Kitterman. She worked at Rothstein's now-defunct Fort Lauderdale law firm and is accused of mail fraud conspiracy in the massive fraud.

MACDILL AIR FORCE BASE TIGHTENS SECURITY POLICY

MacDill Air Force Base is tightening its security policy following an annual review and in response to world events. Previously, only a driver's license was required for visitors with military sponsors to enter. Anyone without an access pass must go into a visitor's center and obtain a pass.

GROUNDBREAKING SET FOR CAR RENTAL HEADQUARTERS

Gov. Rick Scott is among those expected to attend the groundbreaking for the new Hertz headquarters in Estero. The groundbreaking for the 250,000-square foot building will be held Tuesday. Last week, the car rental company unveiled its plans to build a glass-oriented design for its headquarters. The company is relocating to Lee County from New Jersey.

FLORIDA JUDGE UPHOLDS USE OF NEW EXECUTION DRUG

A Florida judge is approving the use of a new drug being used in executions. Circuit Judge Phyllis Rosier on Monday ruled that the sedative midazolam hydrochloride is capable of preventing condemned inmates from experiencing pain during a lethal injection. Askari Abdullah Muhammad, formerly known as Thomas Knight, was scheduled to be executed Dec. 3. The court delayed that until at least Dec. 27.

MAN GETS 15 YEARS FOR FATAL ROBBERY

A Jacksonville man has been sentenced to 15 years in prison for his part in a fatal robbery. A Duval County judge sentenced 20-year-old Eric Vincent Hill on Monday after he pleaded guilty to accessory after the fact. Authorities say 28-year-old Lorenzo Williams was dead in a field last December. Prosecutors have identified 19-year-old Marcus Lamont Brown as the shooter, with Hill as Brown's accomplice.

RETIRED MARINE SHOT DURING ROBBERY IN MIAMI GARDENS

A retired U.S. Marine was hospitalized after he was shot in an apparent robbery in Miami Gardens Tuesday morning. The victim's son identified him as 64-year-old Robert Outler, a former Marine who served two tours of duty in Vietnam.
Copyright AP - Associated Press