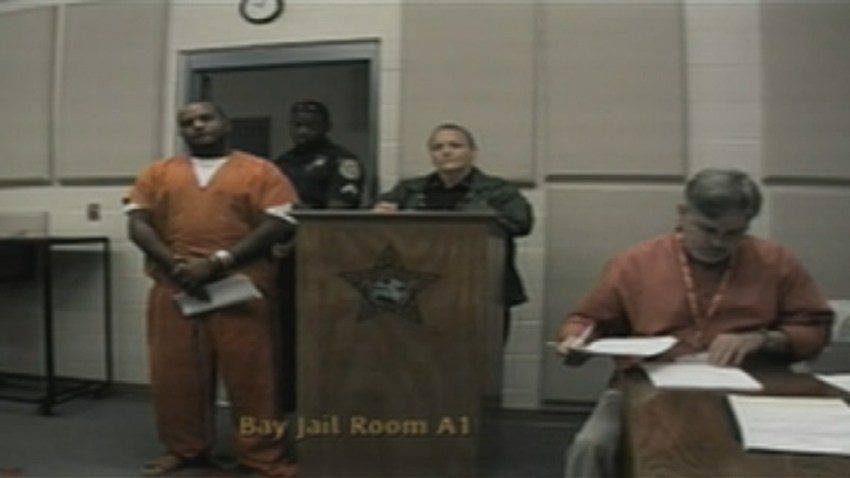 AUTHORITIES QUESTION 2 ESCAPED INMATES AFTER CAPTURING THEM AT PANAMA CITY BEACH MOTEL

Florida Department of Law Enforcement Commissioner Gerald Baily says authorities spent all day Sunday interviewing two convicted killers who escaped from prison using bogus documents. Baily said there's still a lot authorities don't know about how the men obtained the documents that included a forged signature from an Orlando judge. He also predicted more arrests would follow.

OPENING ARGUMENTS SET TO BEGIN IN SEAN TAYLOR SLAYING CASE

Opening statements are scheduled to begin Monday in the trial of the alleged shooter in the 2007 slaying of Washington Redskins star safety Sean Taylor. Investigators say Taylor was shot when he confronted a group of youths who had broken into his Miami-area home.

MOM OF BULLIED GIRL WHO COMMITTED SUICIDE WRITES HEARTFELT BIRTHDAY MESSAGE

Family and friends gathered Saturday at the gravesite of the pre-teen who jumped to her death to escape incessant bullying. Rebecca Sedgwick's mother posted a Facebook message to her daughter saying her heart was aching and she feels she failed to protect her daughter.

BULLET FROM SUICIDE RICOCHETS, STRIKES WOMAN IN LEG

Authorities say a woman was shot after the bullet from a man who had just committed suicide ricocheted and struck her in the leg outside a southwest Florida apartment complex.

'LITTLE TONY' MURDER TRIAL TO RESUME MONDAY

Trial is set to continue Monday for Anthony "Little Tony" Ferrari, who is charged in the 2001 slaying of Miami Subs restaurant chain owner Konstantinos "Gus" Boulis. A judge granted a mistrial last week for Anthony "Big Tony" Moscatiello because of his attorney's lingering illness.

MIAMI ARCHDIOCESE TOWN HALL MEETING

The Archdiocese of Miami is holding a town hall-style meeting for South Florida Catholics. The meeting is set for Oct. 26 at the Miami Downtown Hilton as part of the archdiocese's 55th anniversary. Catholics who attend the "synod" can share their concerns with Archbishop Thomas Wenski.
Copyright AP - Associated Press