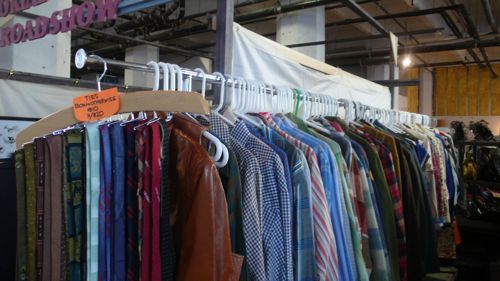 LAWMAKERS EXPECTED TO ATTEND YOUNG FUNERAL

Top military officials and about 100 members of Congress from both political parties are expected to join thousands of mourners headed to Pinellas County to pay their respects to Rep. Bill Young. Young died Friday at the age of 82. His funeral is scheduled for 1 p.m. Thursday at the First Baptist Church of Indian Rocks.

CLOSING ARGUMENT SET IN FLORIDA BUSINESSMAN'S SLAYING

Closing arguments are set for Thursday in the trial of a South Florida man accused of arranging the 2001 mob-style slaying of a prominent businessman. The defense rested Wednesday after defendant Anthony "Little Tony" Ferrari testified in his own defense, denying any involvement in the shooting death of Konstantinos "Gus" Boulis.

USFWS LISTS 3 FLORIDA PLANTS AS ENDANGERED

Three plant species native to South Florida are now on the federal endangered species list. The U.S. Fish and Wildlife Service announced Wednesday that the Cape Sable thoroughwort, Florida semaphore cactus, and Aboriginal prickly-apple are listed on the Endangered Species Act. The agency's final rule listing all three plants as endangered will appear in the federal register on Thursday.

SCOTT WANTS INJURY DECLARATION FOR OYSTER INDUSTRY

Gov. Rick Scott has requested an economic injury declaration for Franklin County as a result of impacts to the region's commercial oyster fishery. In Wednesday's letter to the U.S. Small Business Administration, Scott explains that the Florida Panhandle county is suffering a significant injury because of a failure of its commercial oyster fishery.

FLORIDA TEACHER SUSPENDED FOR TAPING STUDENT'S HANDS

A science teacher at a central Florida school has been suspended for five days without pay for allegedly taping a disruptive student's hands together. Greg Sims, a teacher at Lake Brantley High School in Altamonte Springs, also tried to tape the student's mouth closed and taped her backpack to a pole inside the classroom after she disrupted class, according to a letter sent to Sims by Seminole County Superintendent Walt Griffin.

HUNDREDS OF SPIRIT AIRLINES PASSENGERS DELAYED AT FORT LAUDERDALE AIRPORT

Hundreds of passengers were left stranded at Fort Lauderdale-Hollywood International Airport overnight after several Spirit Airlines flights were delayed late Wednesday and early Thursday.
More NBC6.com Stories:
Copyright AP - Associated Press