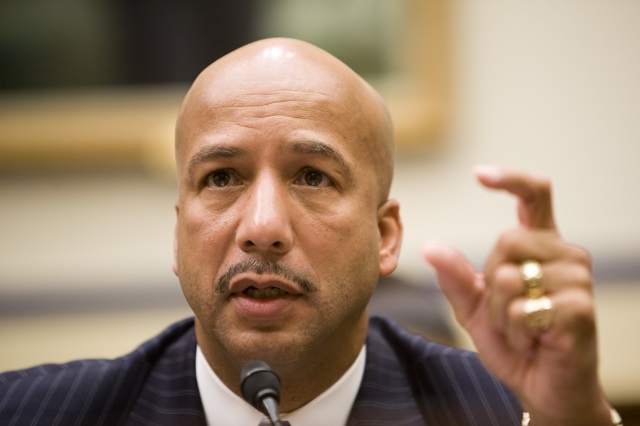 EXECUTIVES AT CAR RENTAL COMPANY HERTZ ARE MOVING TO NEW SOUTHWEST FLORIDA HEADQUARTERS

Hertz Chairman and CEO Mark Frissora will be among the company executives starting work Monday at temporary offices in Naples. Hertz plans to build a $68 million campus in Estero. The company plans to transfer and hire hundreds of workers by the time the new headquarters is finished in 2015.

FLORIDA PREPARES FOR ANOTHER PURGE OF NON-CITIZENS FROM VOTING ROLLS

Secretary of State Ken Detzner will meet Monday with election supervisors from central Florida. The Orlando stop is part of a statewide tour aimed at reassuring election officials that the voter purge will go more smoothly than last year's effort. Democrats say the campaign is an attempt to intimidate minority voters. Detzner and Gov. Rick Scott defend the purge, saying they're obligated to maintain the integrity of the vote.

TRIAL CONTINUES FOR TWO MEN ACCUSED OF ARRANGING 2001 SLAYING OF SOUTH FLORIDA BUSINESSMAN

Testimony resumes Monday in the prosecution's case against Anthony "Big Tony" Moscatiello and Anthony "Little Tony" Ferrari. They are accused of orchestrating the shooting death by a mob hit man of Konstantinos "Gus" Boulis during a struggle for control of the SunCruz Casinos gambling fleet.

FEDERAL GOVERNMENT SHUTDOWN JEOPARDIZES FUNDING FOR EVERGLADES RESTORATION PROJECT

If the project doesn't make it into the pending bill - the Water Resources Development Act - by the end of the year, it could wait up to seven years for Congress to authorize it in a similar bill. Lt. Col. Thomas of the U.S. Army Corps of Engineers says several federal agencies whose input is required have not responded because of the shutdown.

DOLPHINS, JAGUARS LOSE ON SUNDAY

The Jacksonville Jaguars continued a downward slide on Sunday, losing 34-20 to the St. Louis Rams. The Jaguars have lost five games this season. In Miami, the Dolphins lost to the Baltimore Ravens on a late field goal. The Dolphins fall to 3-2 on the season.

TAXI DRIVER KILLED IN CRASH IN DANIA BEACH

A taxi driver was killed and at least four others were injured in a crash in Dania Beach Monday morning, authorities said. The crash happened around 3:30 a.m. when the taxi, which was headed southbound on Federal Highway, collided with a pickup truck that was heading westbound on Sheridan Street, the Broward Sheriff's Office said.
Copyright AP - Associated Press