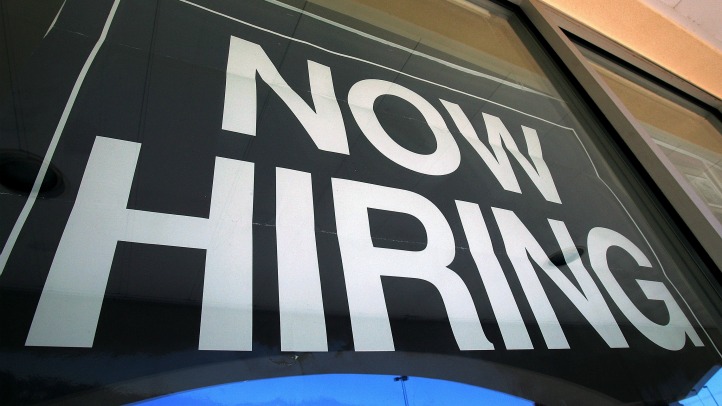 SURVEY SAYS FLORIDA CONTINUED TO ADD JOBS IN AUGUST

Florida continues to add jobs, according to a new employment survey. Payroll provider ADP reported Wednesday that the state added 13,790 private sector jobs during the month of August. ADP's survey is separate from the one that is conducted by government agencies that comes out next week.

SAYFIE LEADERS SUMMIT TO BEGIN IN ORLANDO

Florida's leaders will be discussing a variety of issues facing the state at a summit being organized by lawyer, lobbyist and news aggregator Justin Sayfie. Gov. Rick Scott, all three Cabinet members and other Florida leaders will participate in the two-day summit that begins in Orlando on Thursday.

FELON CHARGED AFTER SHOOTING HIMSELF IN LEG

A convicted felon is facing charges after Tampa Bay area authorities say he shot himself in the leg. The Hillsborough County Sheriff's Office reports that 26-year-old Mark Cruz was treated at South Bay Hospital on Monday. Cruz was arrested and charged with being a felon in possession of a firearm, carrying a concealed firearm and tampering with or destroying evidence.

EX-FIU STUDENT GUILTY OF MURDERING FOOTBALL PLAYER

A former Florida International University student has been convicted of murder in the fatal stabbing of a school football player. A Miami-Dade County jury found 25-year-old Quentin Wyche guilty Wednesday of second-degree murder with a deadly weapon. He faces a possible life sentence. Wyche admitted to stabbing tailback Kendall Berry in March 2010 but claimed he was acting in self-defense.

SEAWORLD RELEASES 75 SEA TURTLES IN JUPITER

A group of 75 sea turtles found a new home in the waters off Jupiter Wednesday thanks to SeaWorld's Animal Rescue Team. The turtles, including 61 loggerheads, 10 green, three hawksbills and one leatherback, were released in a weed line about 14 miles from shore.

DRUNK FAN ARRESTED AFTER GRABBING TAMPA BAY RAYS MASCOT

An intoxicated Boston Red Sox Fan got a trip to the Pinellas County Jail after grabbing the mascot for the Tampa Bay Rays. The incident happened during Tuesday's game between the Rays and Boston Red Sox at Tropicana Field.
Copyright AP - Associated Press